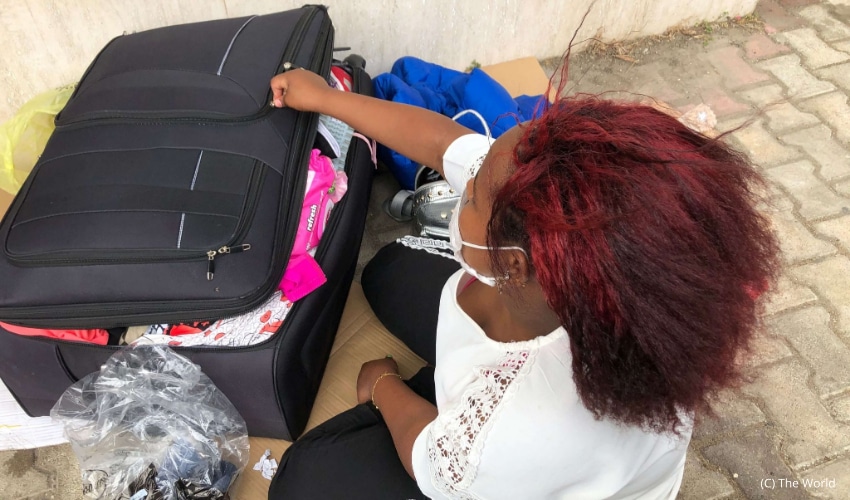 Lebanon's economic crisis has resulted in migrant workers struggling for survival
Lebanon's economic crisis has resulted in thousands of migrant workers in the country struggling for survival. Several Lebanese employers have stopped salaries to these migrant domestic workers employed as cleaners and caretakers of children in various houses in the country. Among these, women migrant workers are the most affected due to the ongoing crises as they are being abandoned by their employers outside their embassies.
Reportedly, over 100 Ethiopian women have been dumped at the Ethiopian Embassy in Beirut by their employers in recent weeks as they cannot afford to pay them. Due to Coronavirus restrictions and lack of financial support, these migrant workers are not able to return to their homes. Even though these Ethiopians try to get home, the cost of the flight and added expenses are impossibly high for them to afford. The Ethiopian embassy and ambassador have also reportedly stopped responding to the queries of the migrant workers, leaving them struggling outside the consulate doors for many nights.
According to an Amnesty report, there are more than 250,000 migrant domestic workers in Lebanon coming mostly from Ethiopia among other African and Asian countries. Most of these workers are women who are employed in middle and working-class households as domestic help.
Notedly, these migrant workers have become the victims of the exploitative kafala system in Lebanon which increases the risks of forced labour and trafficking in the absence of an adequate redressal mechanism. Under this sponsorship system for migrant foreign workers, Lebanese employers often take away their passports, leaving them vulnerable to abuse and exploitation. Furthermore, many women migrant workers also suffer physical and mental abuse while working as domestic help in Lebanon homes.
Pressure is also building on the Lebanese authorities to address the plight of the migrant workers who are trapped in the midst of the country's economic crisis. Amid increasing pressure, Lebanon's Ministry of Labor, earlier this month, assured to take action against employers who left women stranded in front of the consulate. The ministry also assured to put the employers abandoning the workers on a blacklist that will prevent them from hiring foreign domestic workers again. However, with the financial crisis intensifying in Lebanon, embassy workers are fearing that more women labourers will be abandoned in the coming days. Trapped between seven-months of anti-government movement and a global pandemic, Lebanon is facing a dire economic crisis. Its local currency has lost 70% of its value since October 2019 leading to plunging purchasing power of the people. The price of essential commodities has also tripled resulting in hunger looming over the country. With increase in unemployment, people's savings are also shrinking.