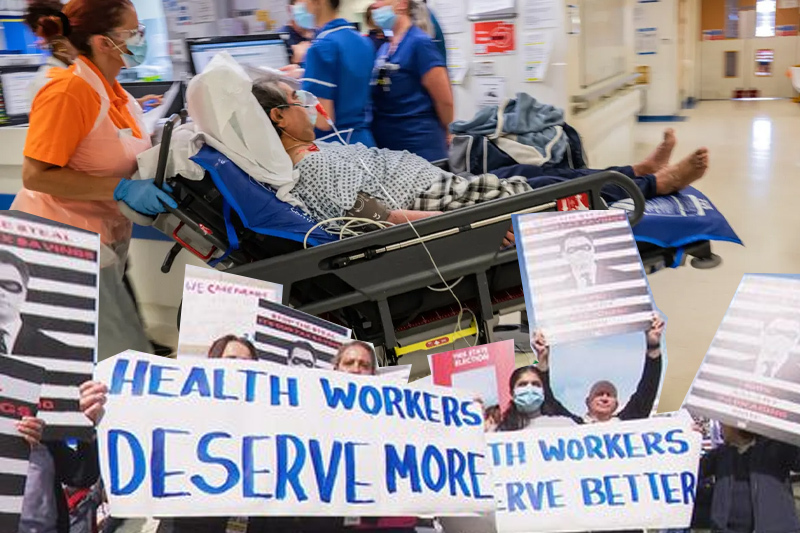 during a strike at major sydney hospitals, healthcare workers accuse the premier of lying about a pay rise
Healthcare workers at three major Sydney hospitals have quit their jobs, accusing the new premier Chris Minns of lying to them about a pay increase to win their support.
The state government's election promise to eliminate the public sector wage cap is being accelerated in response to demands from the Health Services Union (HSU) and employees.
The largest industrial action occurred at Westmead Hospital and lasted for an hour on Wednesday at noon. Hospitals in Nepean and Blacktown held additional patients.
Patients wouldn't be harmed by the action, the union guaranteed.
Raj, a member of the HSU, remarked during the strike, "He is a liar… nothing more than that."
Keep Reading
Another person added, "This new government was elected on the promise… that wages would increase for health workers.
The government has offered a four percent pay increase as an interim agreement despite the HSU's demand for a six percent pay increase.
Insisting that the premier's election promise was for broad industrial relations reform, including eliminating the wages cap, the union is refusing to participate in negotiations for an interim agreement.
In front of lawmakers, opposition leader Mark Speakman questioned Minns about whether he had lied to medical professionals to win the election.
"Even though we have been in power for eight weeks, the opposition keeps asking why we haven't already fixed our mess," Minns answered.
It's anticipated that the strikes will spread throughout the state and get worse.