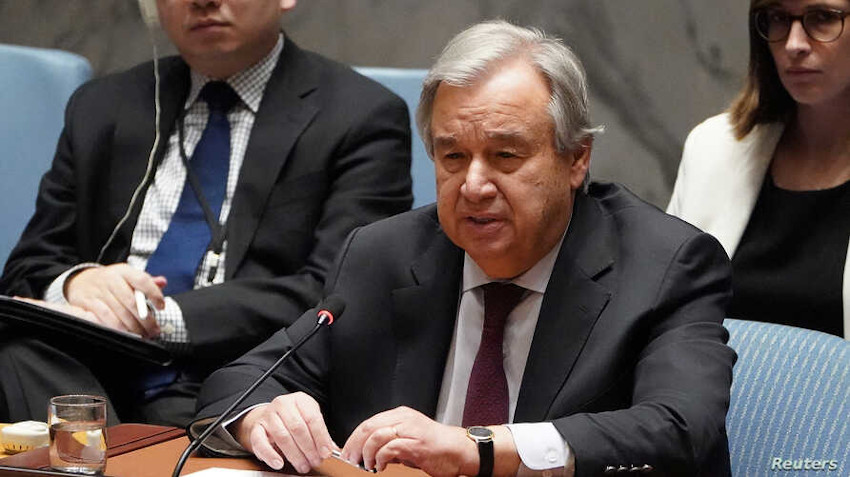 (C)REUTERS
The Secretary-General of United Nations, Antonio Guterres, called on women to be at the center of economic reconstruction efforts as the world confronts the repercussions of the emerging Coronavirus pandemic (COVID-19), warning that the threat of poverty threatens large numbers of women. Although virus mortality rates are higher for men than for women, Guterres said on Thursday that the pandemic had serious social and economic consequences for women and girls. "About 60% of women around the world work in the economy sector, earn less income and save less, and are more likely to fall into poverty, so I urge governments to put women and girls at the center of their efforts. to recover from the effects of Covid-19". Guterres revealed.
The United Nations in a report previously released noted that millions of women have lost their jobs due to the spread of the new coronavirus. Guterres stressed that "girls who don't go to school now may never come back", stating that restoring the progress we have lost could take years. The UN Secretary-General called on Governments to build strategies to counter this tragedy and the resulting economic meltdown.
The director of the International Monetary Fund, Kristalina Georgieva, confirmed the Coronavirus pandemic has pushed the world economy into a recession that will require huge funding to help developing countries. "It is clear that we have entered a recession", she said during the online press conference friday. "It will be worse than it was in 2009 after the global financial crisis". She added. Governments should do also more to protect women and girls from domestic violence, which intensify when hundreds of millions of people around the world must stay at their homes.