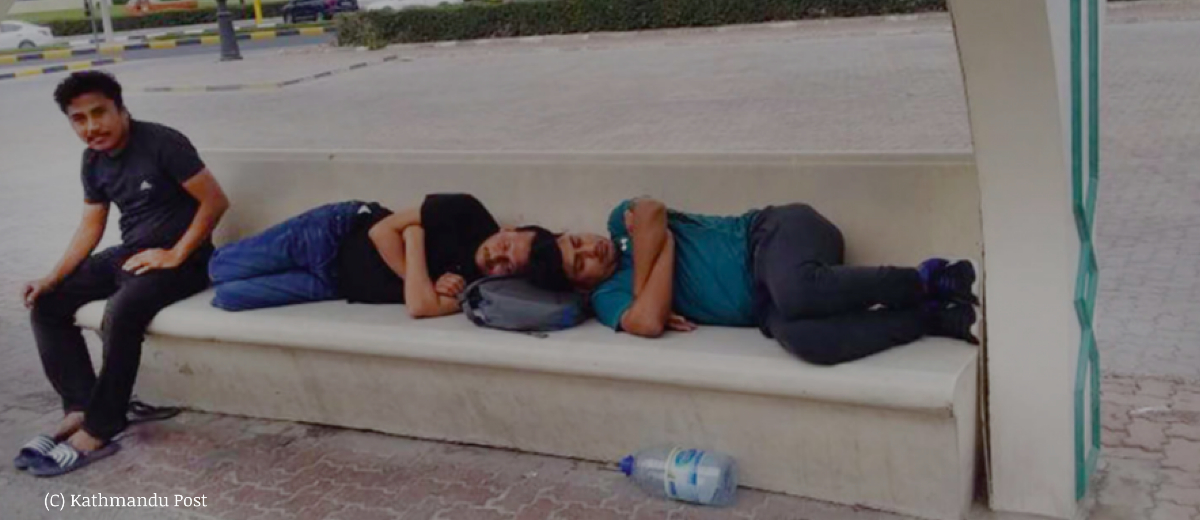 Nepal Govt seeking safe repatriation of Nepali migrant workers stranded in various countries
A motion of public importance was registered in Nepalese Parliament on Monday. The motion was tabled for seeking safe repatriation of Nepali migrant workers stranded in various countries.
This motion was proposed by Nepali Congress Leader Gagan Thapa that called for an immediate course of action to safely bring back the stranded migrants across countries. The motion was backed by two other parliamentarians, Dila Sangraula and Prakash Rasaily. The leaders called for a quick rescue and repatriation of these migrant workers.
Thousands of Nepali migrants are stranded outside their country in COVID-19 hit nations that are under lockdown. Many of these workers are those who have been granted general amnesty and those who have lost their jobs.
According to the proposal by Congress leader, these workers can be repatriated in phases from countries under COVID-19 lockdown. With the migrants in critical conditions being rescued and brought back in first phase and others who are less affected and who voluntarily agree in subsequent phases.
The proposal reads, "Not everyone is willing to come immediately and they cannot be brought at once. But there should be arrangements in place to bring those workers who are at risk." The proposal further suggests, "For this the government can decide who should be repatriated first based on their conditions and initiate the repatriation process accordingly."
Thousands of Nepali migrant workers have been affected by the COVID-19 pandemic and are presently stranded in various labour concentrated nations like Persian Gulf, Malaysia and South Korea. Many of these migrants have already lost their jobs and are now living in terrible conditions with food and clean water shortage, lack of hygienic accommodation and constant fear of contracting the Coronavirus infection.
Nepal has till date 191 confirmed cases of Coronavirus with 33 recovered and nil deceased cases. This statistics is in a wide contrast and on a very low spectrum as compared to the neighbouring countries.