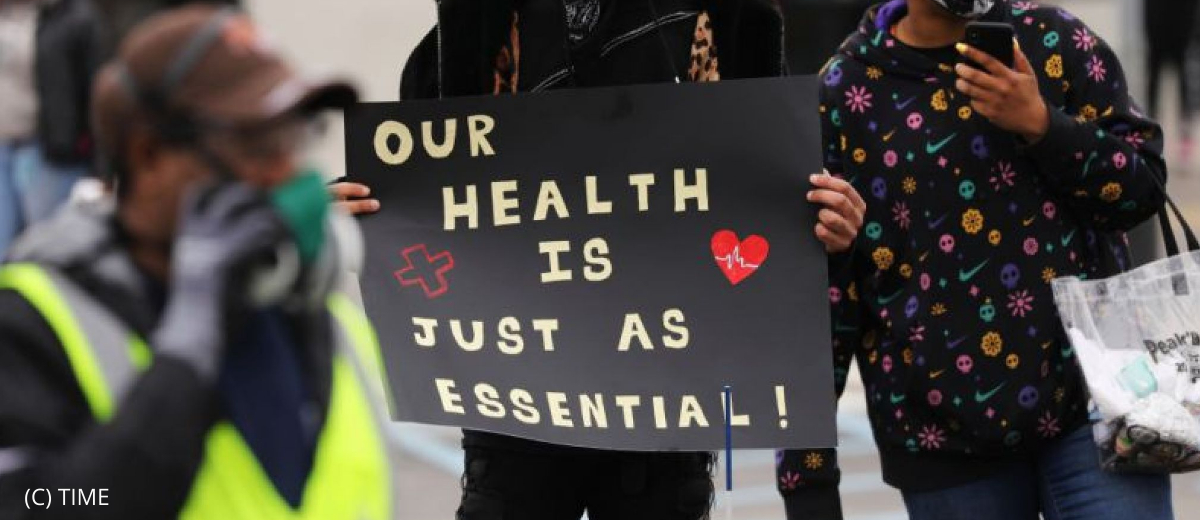 New York workers' rights group worry over lack of safety level at workplaces
As New York is all set to reopen (in parts) workers' rights group worry over lack of safety level at workplaces. The Central New York worker's rights group understood the need to reopen economy but also wanted the employers to ensure workers' safety and minimum exposure to the virus, especially after the state reported the highest Covid infection cases in the country.
The New York Governor Andrew Cuomo has planned on easing restrictions in some parts of the state after the lockdown expires on Friday. Cuomo said that some of the business could reopen by the weekend, including manufacturing, construction, landscaping, and agriculture. He said that out of the state's ten regions, four have received green light to resume non-essential businesses. As far as other regions are concerned, he said, "New Yorkers will know exactly what is happening in their region and in their county on a daily basis, and the state will continue to monitor these metrics to determine when regions are ready to reopen and if we need to adjust the reopening plans."
The rights advocates that the ones at the base of the pyramid are the ones most vulnerable, which includes immigrants and minorities. These also happen to be the drivers of the economy, yet they survive on low wages withbarely any health insurance. And that's the scary scenario, as not enough pay and no insurance might leave them in a miserable condition, especially in case of any illness, let along the deadly contagion. The activist demand workers safety to be ensured and insured. Similar demands were raised by Amazon workers, who organised a major protest on the labour day (May1), to make themselves heard by the giant corporation.
Jeanette Zoeckler, a Director of Preventive Services at the Occupational Health Clinical Center in Syracuse, said, "You're going into a really scary time of reopening, and there's so much we really don't know yet. So we're really worried about the jobs need to be safe jobs and healthy jobs as we reopen the economy."
She said that work places might not be prepared to provide safe and sanitised environment to its employees.
She added,"The dangers at work have to be controlled. It's not only personal protection equipment that is a part of controlling dangers. But there are many other ways like eliminating the danger, substituting something in the way, designing something different, or just scheduling, administrative-type demands." New York might be looking forward to reopening of the economy, but it needs to implement strict safety measures in work places, else the state might slip back into another stay-at-home order.