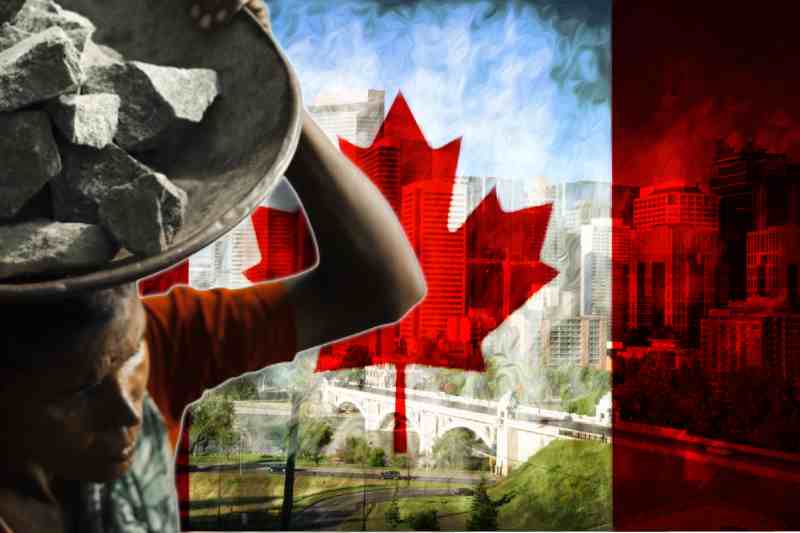 Canada calls on firms
Canadian govt has called on its companies to stop business activities engaged in forced labor
The Canadian government has warned its companies involved in businesses in China's Xinjiang region to not engage in forced labour or any form of human rights abuses while carrying out their activities. This statement has come in the backdrop of reports of forced labor of thousands of Uighurs and other Muslim minorities in the Xinjiang Uyghur Autonomous Region (XUAR).
Earlier this month, the United States banned the entry of cotton and tomato products from the Xinjiang region over reports stating that the products were produced using forced labor from Uighurs and other minorities.
Taking note of the development, Canadian businesses have been asked to comply with mandatory regulations and restrictions during importing of goods made with forced labor into the US.
On January 12, the Federal Minister of Foreign Affairs called on Canadian businesses to implement the ban on the importation of good manufactured from forced labour, in line with the Customs Tariff Act under the United States-Mexico Agreement (CUSMA). Amended on July 1, 2020, the Customs Tariff Act prohibits the importation of goods from all countries where manufacturing takes place in whole or in part, by forced or compulsory labour.
At the same time, Canadian companies doing business out of the country have been asked to ensure that there is no use of forced labour in their supply chains. As per reports, Canadian companies have made major investments worth millions of dollars in energy and mining projects in the Xinjiang region in over the past two decades. Significantly, complying with labour law will be challenging for a number of companies as a sudden transition can disrupt the supply chain processes. Many of these companies are not yet aware of the use of forced labour in their supply chain.
Therefore, it is crucial for Canadian importers and other stakeholders in the process to design policies and regulations to raise awareness about the condition of labour in their supply chains as well as deal with goods produced from forced labour.
Canadian PM Justin Trudeau has also asserted that the government has made various efforts to prevent companies from profiting from forced labor in Xinjiang by asking businesses to review their employment practices.
Last week, the Canadian government also announced that it will take the necessary steps to protect the rights of Uighurs and other ethnic minorities involved in forced labour in China. In view of this announcement, the government is likely to take steps to prohibit dealing and importing of goods manufactured using forced about in the near future.
In a statement on January 19, outgoing Secretary of State Mike Pompeo declared that the Chinese government is committing genocide against Uighurs and other Muslim minorities.