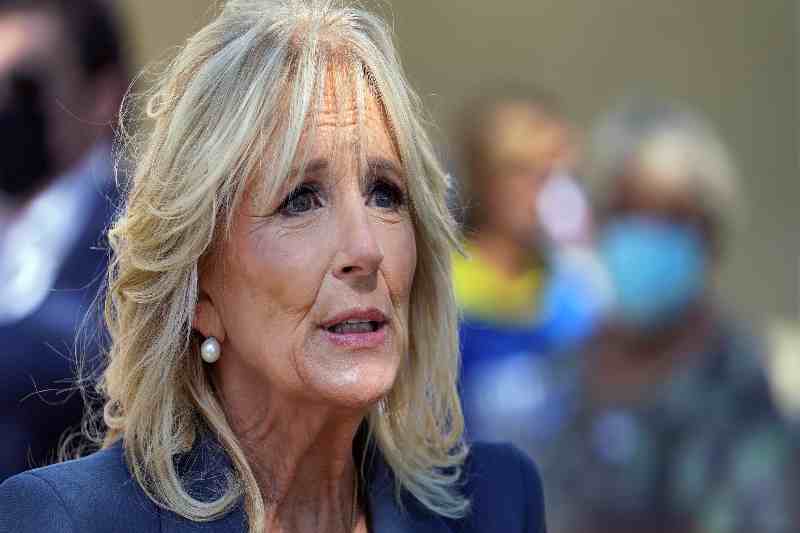 Jill Biden
US First Lady, Jill Biden, is expected to join in her husband's new migration policy initiatives and committed to work towards reuniting the migrant families. Her attitude towards the migrant crisis has been contrasting to the previous administration, wherein the former US President Donald Trump cracked down on asylum seekers. Trump adopted hardline 'zero-tolerance' policy, ordering the federal authorities to expel migrants who entered the country without documents. 
US President Joe Biden is expected to reverse Trump's immigration policy, with his new executive order to be announced on Tuesday. With regard to the new immigration policy, White House spokeswoman Jen Psaki said that Biden was all set to launch a task force aimed at reunifying families and children. She emphasized that it was "something that he (Biden) is personally committed to, his wife Dr. Biden is personally committed to and invested in."
She added that the said task force would be headed by Alejandro Mayorkas, who would be gaining confirmation from the Senate as head of the Department for Homeland Security on Monday.
Jill Biden, a 69-year old doctorate in education, said that besides working on the migrants' relief initiates, she would continue to teach at a university close to Washington while her husband serves the nation as US president.
In December, Mrs. Biden visited a migrant camp in Mexico, located near the border with Texas. During her visit to the camp, she said, "We are a welcoming nation, but that's not the message that we're sending at the border," Observers believed that her tone was far more empathetic than her predecessor Melania Trump, who in 2018 visited children who had been locked up as part of Trump's strict migration policy at the border and wore a jacket with the logo, "I really don't care, do u?"
Trump administration detained hundreds of migrant parents, separating them from their families, and even took away very young children from their parents, and deported some. The move sparked huge outcry in the country including from Trump's own Republican party, pressuring him to roll back the order. A judge later ordered the administration to reunite the families.
The American Civil Liberties Union (ACLU) reported that over 2,700 children were to be reunited with their parents, but about 611 parents are yet to be located, before reuniting them with their children.