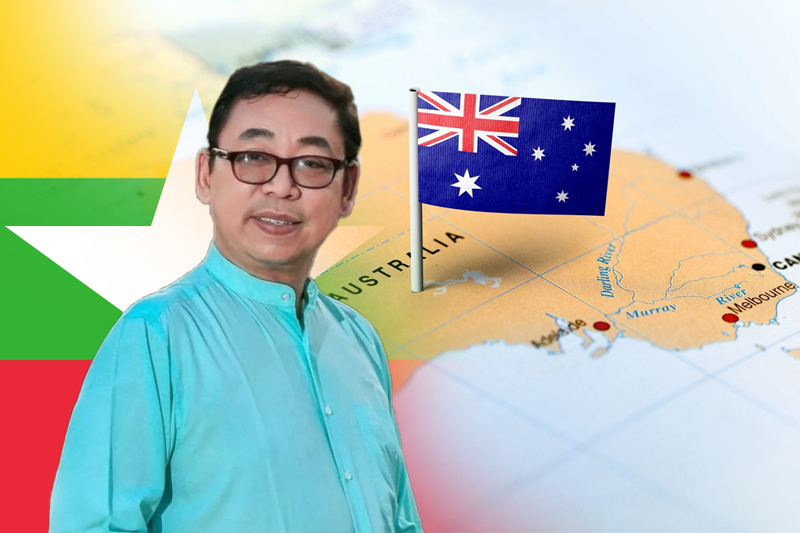 australia hosts myanmar's nug human rights minister
Last updated on May 11th, 2023 at 05:03 am
The National Unity Government (NUG) has just made the announcement that their Minister for Human Rights, Aung Myo Min, will be traveling to Australia from the 8th of May until the 4th of June. While he is there, he will participate in a variety of activities designed to strengthen the relationship between the two countries and provide an update on the human rights situation in Myanmar.
The itinerary for the Minister's trip includes meetings with senior government officials, politicians, and scholars to discuss issues related to the military coup in Myanmar as well as violations of human rights and international crimes committed by the junta's armed forces. Additionally, the Minister will share the views and strategies of the NUG regarding how to restore democracy and human rights in Myanmar with these individuals.
Keep Reading
In addition, the Minister will give public lectures on the subject of human rights issues in Myanmar at the universities of the Australian National University, Melbourne, and Sydney. During these lectures, the Minister will interact with students, scholars, and faculty members.
The NUG has extended invitations to members of the media to cover the visit of the Minister and to participate in events at which the Minister will be speaking.
The National Union of Guardians (NUG) has stated that it is looking forward to the visit of the Minister because it will provide an opportunity to further strengthen the solid and long-lasting relationship that exists between the two countries and to provide additional support for the effort to restore democracy and human rights in Myanmar.