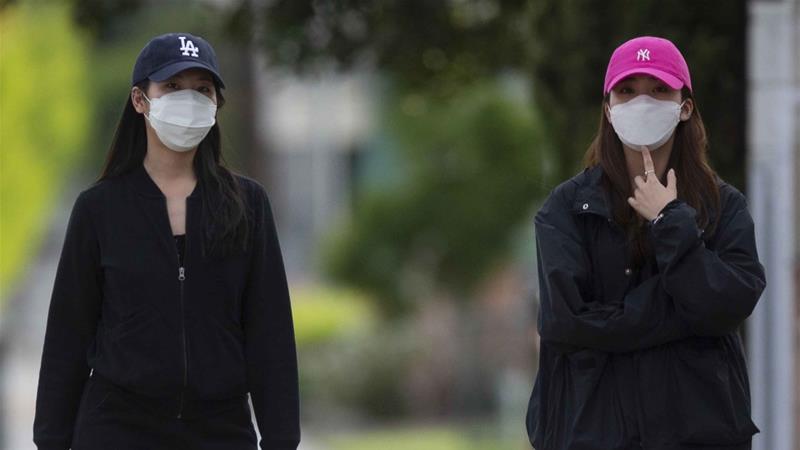 (C) aljazeera
With the outbreak of Coronavirus pandemic across the world, incidents of racial discrimination against Asian-Americans in the United States have also witnessed a surge. There has been a significant increase in the number of incidents wherein Asian-American children are bullied in schools, racial slurs are hurled at people at public places, and people are physically assaulted for being of "Chinese" origin.
As per a report by New York's Commission on Human Rights, the organization received at least 248 complaints of discrimination related to COVID-19 fears in the past three months. Over 40 percent of the complaints of harassment and discrimination were specifically anti-Asian. In order to handle the increase in reports of discrimination related to the pandemic, the Commission announced a COVID-19 Response Team and has already started investigating the incidents.
A coalition of Asian-American groups (Asian Pacific Policy and Planning Council) launched an online platform to collect and track incidents of discrimination and hate violence against Asians and Pacific Islanders in the United States amid Coronavirus pandemic. Since its launch in March 2020, the platform has received over 1100 reports of incidents of Coronavirus-related attacks and racial discrimination, mostly targeted against women.
Earlier in March, the US Commission on Civil Rights also expressed concerns over incidents of violence and hate against Asians provoked by COVID-19 fears. The Organisation also cited few incidents of anti-Asian discrimination in which a man riding a New York subway sprayed an Asian American man with air fresher and yelled at him to move away. In another incident, a man riding a public bus in Boston made comments such as "diseased Chinese people" at a woman after seeing her sneezing into her sleeve.
The US Department of Education also issued guidance to the educators, apprising them about the increasing incidents harassment and bullying directed at Asian Americans, including students. The department has directed the educational institutions to investigate incidents of discrimination and take reasonable steps to end unlawful harassment. The Human Rights Watch also called for the US government to take serious action against incidents of COVID-19 related racism against Asian-Americans.
These incidents of hatred against Asian-Americans have been coming to light after the Trump administration referred to COVID-19 as the "Chinese Virus" or "Wuhan Coronavirus". There is a need for a no-tolerance policy to fight the anti-Asian hate in America before it is too late.