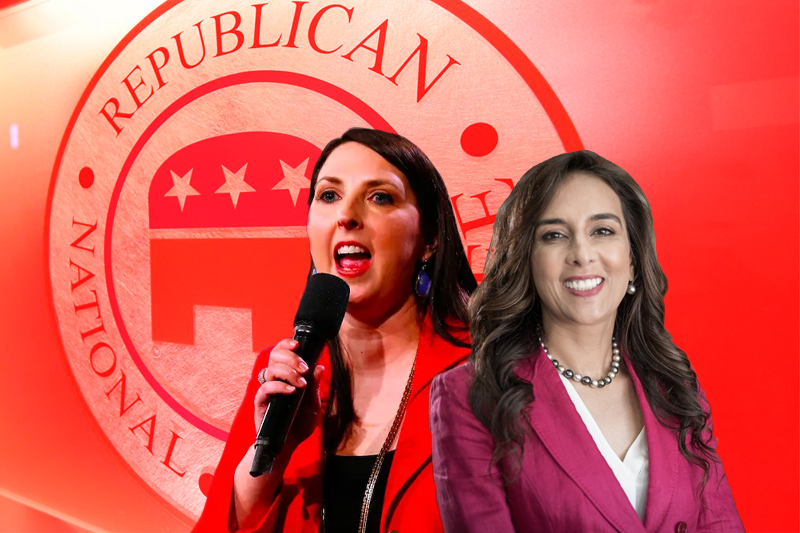 aides to rnc incumbent rona mcdaniel accuse dhillon of 'religious bigotry'
There are just a few days left for the selection of the head of the Republican National Committee. The new controversy is in the air, and sources of media are saying that Aides to incumbent GOP chair Ronna McDaniel are engaging in religious bigotry by targeting challenger Harmeet Dhillon's faith.
The matter is that opponents of Dhillon are showing concerns about her religion and the faith of Sikhs of Indian heritage. In recent weeks, the race for RNC chair has quietly raged behind the scenes. In the end, the RNC decided to focus on Dhillon's religious beliefs to the public.
In an email, on Thursday that had been sent by the end of an RNC committeewoman from North Dakota named- Lori Hinze to 168 members of her team. She explained how McDaniel and supporters are using her Indian and religious identities to receive support.
Hinze wrote in the mail, "I am sure many of you have read or heard stories about religious bigotry being pushed among our committee, to malign and discredit our own, my friend, Harmeet Dhillon "
For the last three weeks, I was facing it and depressed. I was praying but now I decided to make a direct talk with you all. I'm one of those people who gets treated like a hermit by the McDaniel's Whip team and I Was a target of religious bigotry.- She added.
Rona McDaniel slams House Republicans over speaker vote, says we're doing what Democrats want
McDaniel said in her statement that, I strongly condemn all kinds of religious bigotry. Our party is of faith, freedom, and family. She also said that these kinds of claims have no place in our politics. She also said that she is from a minority religion and can never condone these kinds of attacks.
Whatever happens, I have resolved to campaign and will continue to do so.
So, the topic is heating up the wave in American politics. We are keeping an eye on it.