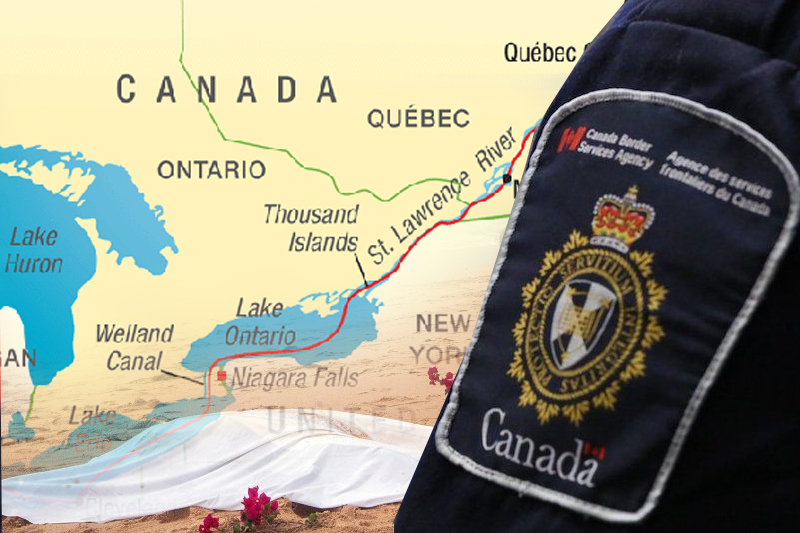 6 unidentified bodies found near quebec border with new york canadian police
Authorities have launched a meticulous and intense investigation following the discovery of six unidentified bodies in a marshy area of Quebec near the US-Canada border.
They are still waiting for the results of toxicology tests and post-mortem to determine the cause of death, the Akwesasne Mohawk Police Service informed yesterday.
While the authorities said they were still trying to identify the dead and their status in Canada, it wasn't immediately clear if they were migrants attempting to cross the border to reach the US.
In a statement released on social media, police said the first body was found in a marsh area in Tsi Snaihne, Akwesasne, around 5:00 in the evening, adding "there is no threat to the public at this time."
Keep Reading
Last month, the Saint Regis Mohawk Tribal Police and the Akwesasne Mohawk Police Service raised concerns over a recent increase in undocumented entries through their waterways and lands. And in January, the force said people part of the human smuggling gang had attempted to utilise shorelines along the Saint Lawrence River in the area.
In an effort to close a loophole in an immigration agreement to curb irregular border crossings, Canadian Prime Minister Justin Trudeau and US President Joe Biden announced a carefully-designed plan last week. The deal, revealed during Biden's first official visit to Canada since 2021, expands a policy known as the Safe Third Country Agreement (STCA).
According to the agreement, both Canada and the US are safe countries for refugees and people must apply for asylum in whichever country they reach first.