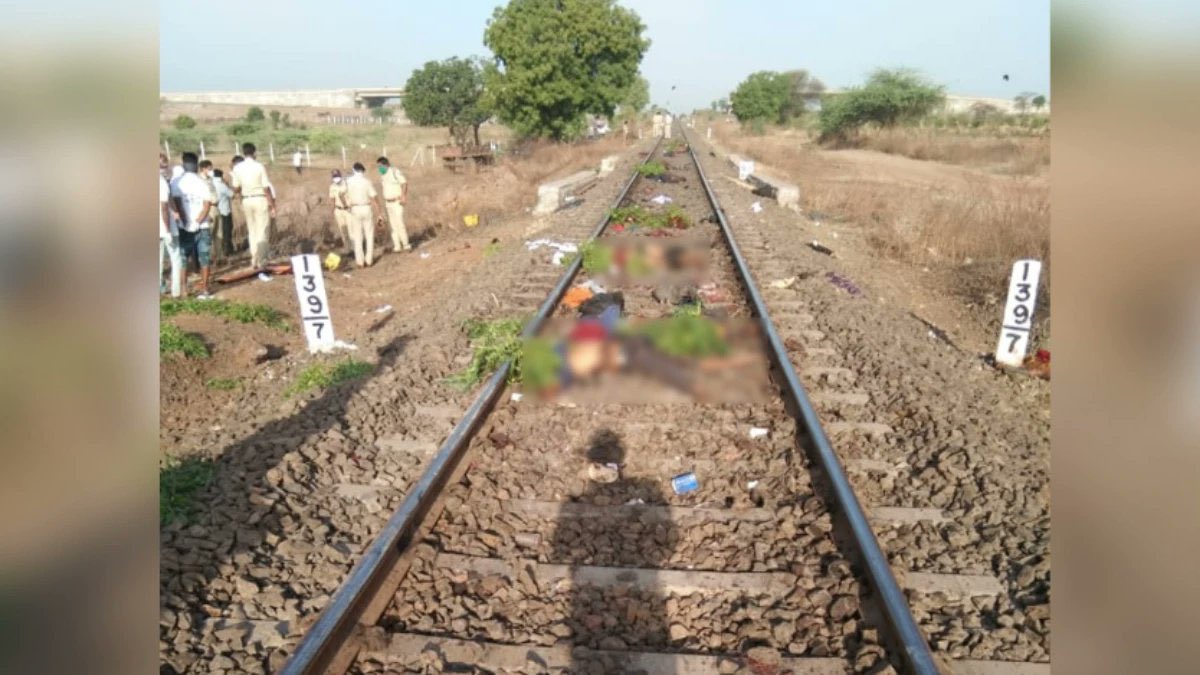 16 Migrant workers crushed by goods train in Madhya Pradesh
16 migrant labourers hailing from Madhya Pradesh were crushed to death by a goods train in the wee hours on Friday morning.
This incident happened between Jalna and Aurangabad districts about 260 km from Pune. The 16 migrant labourers met their ill fate as they were sleeping on the tracks while walking to their native state when at the early morning hour, around 5:15 am, an empty freight train ran over them.
Local police authorities reported that three of the labourers managed to escape the accident while one was seriously injured.
The migrant labourers are told to be hailing from Umarya and Shahdol in Madhya Pradesh and were working at SRG Company in Jalna, Maharashtra before it was closed down due to nationwide lockdown as a measure to fight Coronavirus infection. They were aging between 20 and 35 years.
The police officials and rescue teams witnessed a gruesome sight in the Karmad area as they were trying to collect the mutilated bodies of migrant labourers that were scattered along the bloodied tracks.
The Railways official handle on Twitter stated, "During early hours today after seeing some labourers on track, loco pilot of goods train tried to stop the train but eventually hit them between Badnapur and Karmad stations in Parbhani-Manmad section. The injured have been taken to Aurangabad Civil Hospital. Inquiry has been ordered."
Ex Gratia Announced
Following the incident, Madhya Pradesh Chief Minister Shri Shivraj Singh Chauhan led government announced Rs 5 lakh ex gratia to the families of 16 migrant labourers. Maharashtra Chief Minister Shri Uddhav Thackrey also announced ex gratia of Rs 5 lakh to all the affected families.
Prime Minister Narendra Modi too expressed his anguish in statement on Twitter. Mr. Modi also stated that he has asked the Railways minister Shri Piyush Goyal to look into this unfortunate incident.
It must be noted that Shramik Trains have started their operations from various states to mobilise migrant labourers and transfer them safely to their native states. The trains were started by Central Government to offer respite to thousands of stranded migrant labourers in different parts of country without any job due to nationwide lockdown to counter the Coronavirus lockdown.
Despite the trains being made available it is to be seen why these labourers were walking an endless distance to reach their native state. Was it miscommunication to the affected or lack of enough and timely support is to be understood by proper enquiry.