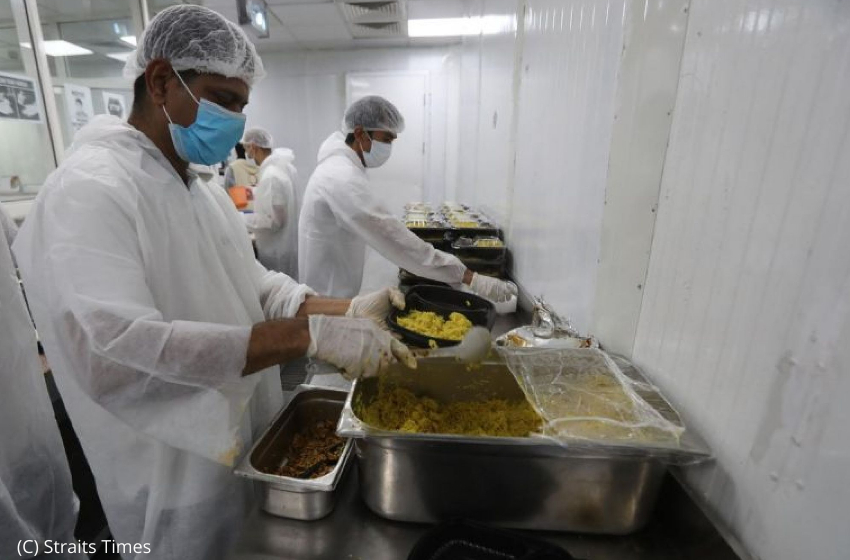 In Qatar migrant workers beg for food, "The Guardian" reports
Migrant workers are begging for food in Qatar. In more than 20 interviews with the British The Guardian, workers in the World Cup 2020 host nation say they are forced to beg for food, following a surge in the outbreak that has seen one-in-four people test positive. Many migrant workers in Qatar lost their job, with no other way to earn a living. They are desperate but unable to return home. In some cases, employers and charities forced the migrants to plead for food.
A Qatari government decision in mid-April allowed companies that stopped operating due to coronavirus restrictions to put their workers on unpaid leave or terminate their contracts. The government said food and accommodation, which is usually arranged by employers, must continue to be provided, but worker testimonies suggest in some cases this is not happening. A Filipino beautician arrived in Qatar two months ago said that she received just half of her monthly salary. She is now jobless as her boss told her he has no money. And she doesn't know how to get a living, as nobody gives them food.
A group of Nepalese migrants working in private homes during the day and returning to their rooms at night, told the British newspaper they have been left destitute after they refused to move in with the families they serve.
In response, the ladies said they have been forced by the company, which hired them to sign a paper stating it is no longer responsible for their salaries. Qatar counts over 2 million migrant workers. The country recorded so far one of the highest rates of COVID-19 infections per capita in the world, with almost 18,000 cases in a population of just 2.8 million.
According to the latest data of the Communicable Disease Center (CDC), 94% of COVID-19 cases in the country are non-Qatari. The daily CDC stats of the epidemiology show that of the 12156 total cases recorded by Qatari authorities, 32% are Pakistani, 20% Nepalese, and 18% are Bangladeshi migrant workers. Most of the patients come from Industrial Area, Barwa City, and Labour City, all parts of the capital Doha, already infamous for slum conditions and overcrowded camps for migrant workers.
Many already underpaid migrant workers are unable to access to treatments in Qatari clinics or hospitals for a fee. Qatar did not do absolutely nothing to protect migrant workers' right to health during the COVID-19 crisis. Instead, as reported by international human rights organizations, local authorities arrested and expelled hundreds of migrant workers to stem the spread of the virus in Qatar.