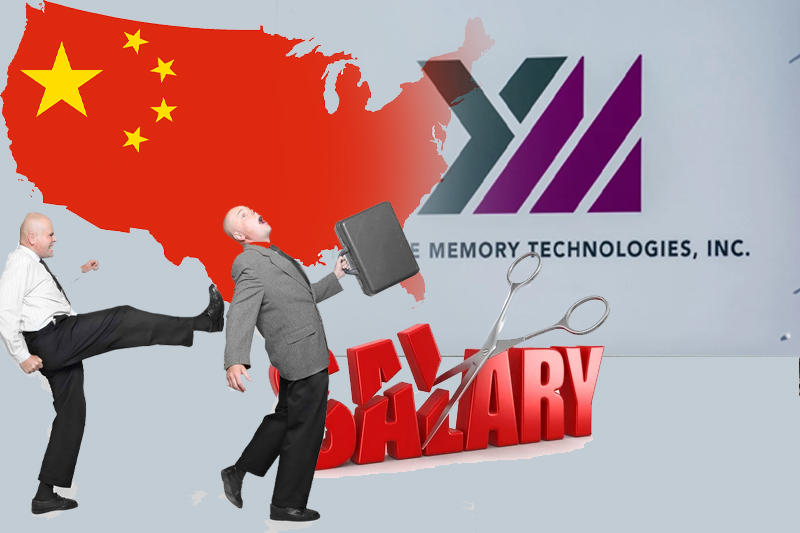 yangtze memory evicted employees from the apartment
Yangtze Memory Technologies a Chinese state-owned chipmaker is going to cut off its workforce by 5% to 10%. Moving employees out of their company-subsidized apartments in Wuhan, according to several employees.
By this Yangtze Memory Technologies, a Chinese company which is based in Wuhan is on the list of companies that reduced their workforce in between January 2023.
The recession is troubling most of the circuit market in the world. The company is affected by US sanctions on China's semiconductor industry.
Employees said a lot and hundreds of employees were informed about the job cuts and told to complete the transition from their jobs within a month after January 28, 2023.
Many giants like Microsoft, Google, and Amazon. Yangtze Memory told the workers they were told to leave their apartments or pay 1 million yuan to the company.
Employees affected by job cuts are not happy with the system Indicating that they are not leaving the company voluntarily and saying that they expect a solution on the apartment with the company, several employees told Caixin.
Keep Reading
Apartments were sold at below-market prices to Yangtze Memory's research and development staff and key managers in the second half of 2020 as part of a retainer agreement. Employees had to work for Yangtze Memory for five years to gain ownership of the apartments. Several employees told Caixin that if they left the company too soon, they would have to repay the company 300,000 yuan to 1 million yuan, depending on the size of their apartments and the number of years they worked.
According to the real estate search platform Anjuke, the average market price for apartments in the complex located in the Hongshan district in Wuhan is listed as 12,214 yuan per square meter.
Yangtze Memory employees paid for the apartment in 2020 but it is not clear now.
The price of NAND flash memory fell by more than 20% in the fourth quarter of 2022. It is expected to decline by another 10% to 15% in the first quarter of 2023, according to data from tech industry research company Trendforce.