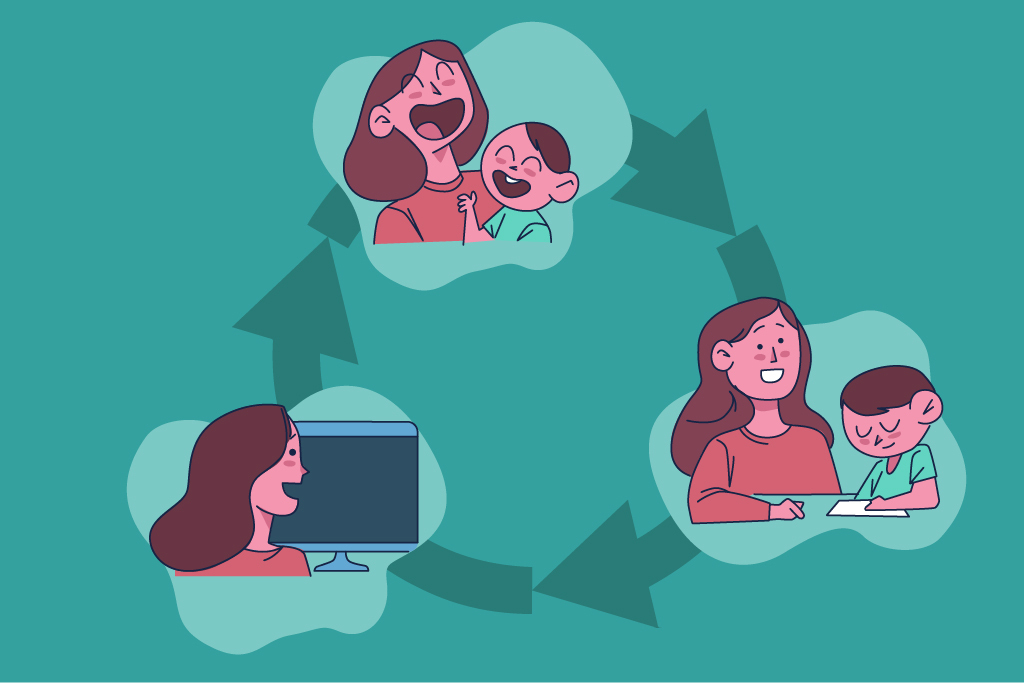 changing dynamics of corporate world now allow and accept more women in active profiles
The changing dynamics of corporate world now allow and accept more women in active profiles, juggling their work and personal life. No doubt that this trend must remain in existence and evolve in positive direction. The presence of women in companies allows for a dynamic and broader outlook at various fronts – definitely advantageous to the company. The lockdown due to COVID-19 pandemic has posed a difficult era for all. Juggling and maintaining the work-life balance is especially challenging as children are home due to closed schools.
Work from home seems like a dream, but not for parents who have kids, at home just like them. This equation equals to stress during meetings with children tugging along and no fixed structure of routine. No schools and no co-curricular activities during after school hours, is quite stressful for parents.
But online schools are proving a blessing for parents, especially working mothers. Video classes ranging from academics to dance and art classes provides stress free hours for mothers.
So, is the online approach blessing or nightmare for working mothers? Definitely the majority answer would be a blessing! With no time lost in commuting between work, school pickup and post-school class round ups, there is a lot of time to spare that can be used constructively. And not to mention the low stress and tension free day.
Knowing that the child is constructively utilizing his time in next room with online classes, in the safety of house, provides a great peace of mind to mothers helping them wind up their work front.
COVID-19 crisis with extended lockdown period has opened up great options for working mothers that they never knew existed.
Online teaching going mainstream with required modifications can be even more rewarding for working women who can stay at home peacefully and manage their work and personal life. Balancing work-personal life can be more achievable in this scenario with more purposeful homeschooling for kids and ample time to be used constructively.