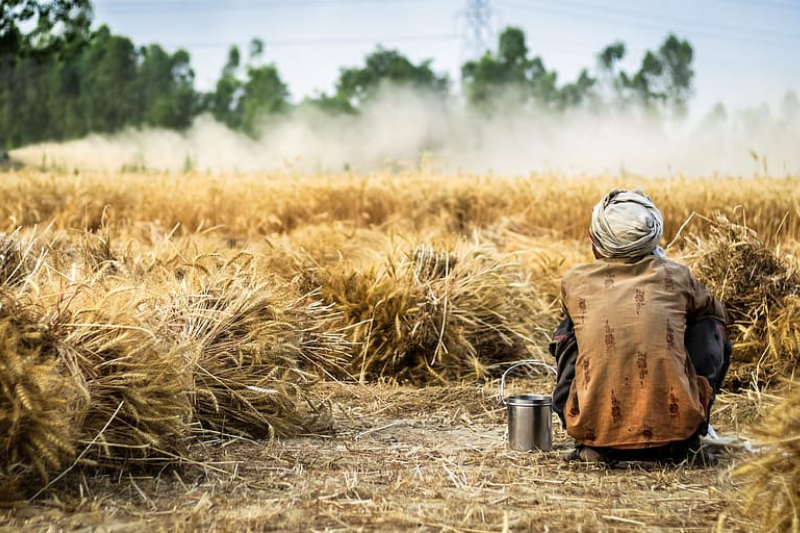 why migrant farm workers are rushing to this district in telangana
Ram Tiwari from a remote place in Uttar Pradesh is well-versed in farming activities. But unable to find livelihood locally to support his family, he needed to migrate to Siddipet in Telangana, travelling around 1,500 km in search of seasonal employment.
But Tiwari isn't alone. Several others from his area have rushed to the district lately. As the rainy season arrives, labour-intensive farming activities have picked up in the area, despite the deficient rainfall. Learning about the work available here, farm workers from Uttar Pradesh, West Bengal and Bihar have been reaching the district in large numbers in the past few weeks.
The labourers sign deals with middlemen who eventually bring them to the district and engage them in activities like sowing seedlings in the fields. They work in groups of around 15 individuals. Farmers in the district also get to enjoy various benefits of the migration.
Migrant Labourers Bring Along Speed And Low Charges
Reportedly, the migrant farm workers complete the task much faster than those hired locally. While the local workers take around two to three days to sow the seedlings on four to five acres of land, labourers hired from other states complete the same task in just a day.
There is the added benefit of cost as farmers pay local labourers between ₹6,500 to ₹7,000, whereas the migrant workers charge between ₹5,000 to ₹5,500. Farmers who used to face a lot of difficulties in getting the work done on time due to a shortage of labour are now able to hire workers from other states at lower charges.
Apparently, they don't even need to provide transportation benefits to the migrant labourers.
The workers start sowing seedlings at 5 am, have breakfast at 9 am, continue work till 2 pm, have lunch and take rest for half an hour, then work till late in the evening, The Hindu quoted T.Srinivas, sarpanch of Ponnala in Siddipet, as saying. A group of 15 labourers hired from outside is able to complete sowing in six acres of land in just a day, he added.