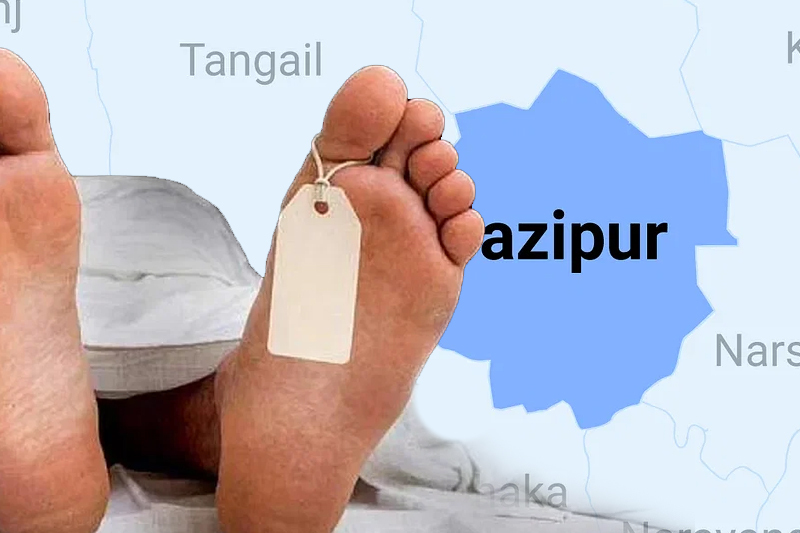 walton factory gazipur, 3 factory workers died
On Sunday night in the Gazipur district's Kaliakair Upazila, three factory workers perished after partaking in iftar.
It was difficult to identify the deceased's characteristics immediately.
As soon as they heard about the incident, furious factory workers burned tires to block the Chandra-Nabinagar highway.
Tajwar Akram Sakapi, the Kaliakair Upazila Nirbahi Officer (UNO), reported that three factory workers in the Chandra area of the upazila fell ill after eating iftar and were rushed to the nearby hospital where the doctors pronounced them dead.
What did the doctor of Gazipur say?
But the precise reason for their deaths could not be determined by the doctors.
Keep Reading
The precise cause of their deaths was not known by the doctors.
Khadija Akhter, a senior staff nurse at Sheikh Fazilatunnessa Mujib Memorial KPJ Specialised Hospital, reported that three dead men and one seriously ill person were brought to the facility around 9 p.m.
The individuals who brought the bodies in could not give their names and identities. Their identities are being verified through various means. She stated that one person was still in critical condition.
Around 9:15 p.m., the irate factory workers began demonstrating after learning of the deaths.
They burned tires and dry wooden objects to block the Chandra-Nabinagar highway in front of the factory to express their outrage and demand justice for the victims.
According to factory officials, the three employees died after consuming drinks that were brought in that resembled syrup.
During the holy month of Ramadan, "nearly 13,000 employees break their fast daily at the factory and the factory always provides healthy iftar meals for all employees," the authorities added.
More About Walton Factory?
Due to their high quality, Walton brand products have won the hearts of millions of people and are exported to many nations, including Japan. Shiro Sadoshimo, the Japanese ambassador to Bangladesh, made this statement while speaking with reporters after touring the Walton Hi-Tech Industries Ltd. electronics and automobile factory in Chandra, Kaliakair, Gazipur.