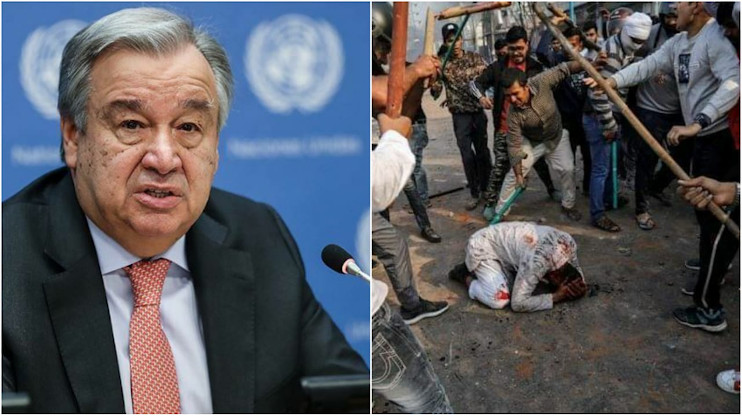 (C)TheMilliChronicle
The UN is concerned after inter-community violence that took 40 lives already in New Delhi, the Indian capital since Sunday. Thursday in Geneva, the High Commissioner for Human Rights Michelle Bachelet called on political leaders to "prevent" further clashes stop the violence and protect the minorities.
Before the Human Rights Council, the commissioner expressed concern about the reports received on the inaction of the police to deal with the attacks against the Muslim minority. The violence started when Hindu groups opposed a demonstration by Muslims against the controversial citizenship law CAA.
This legislation, approved in December, has been viewed as discriminatory to Muslims . It is "very worrying", notes Ms. Bachelet who adds that most of the demonstrations against this law took place without any violence.
Among the other countries mentioned in her speech, she deplores the detention of thousands of demonstrators in recent months. The protests claimed more than 450 lives, she said. And those that took place in November in Iran resulted in more than 300 killed and more than 7,000 detentions, according to the UN.