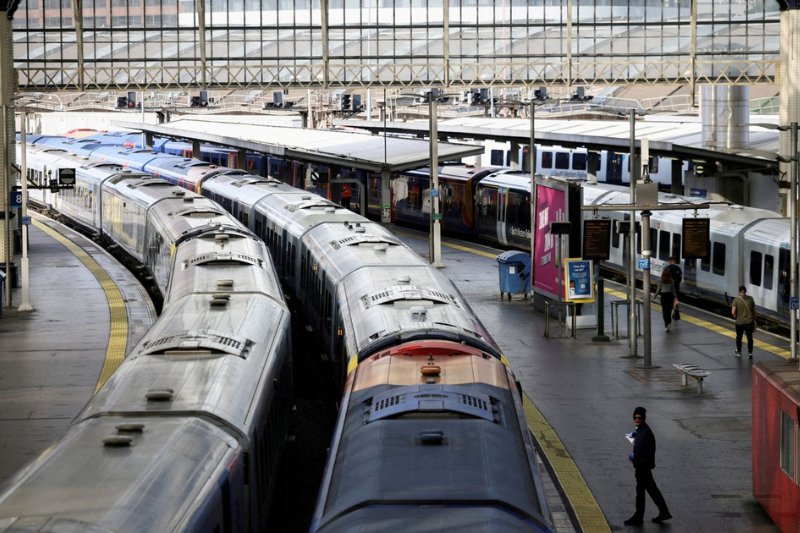 uk rail services to face further disruption as unions announce industrial action
Train services throughout the UK will be hit again this week and the next as two unions announce strike action.
While members of the Rail, Maritime and Transport Union (RMT) would be taking action over salaries, jobs, pensions and conditions, the train drivers union, ASLEF, is launching an overtime ban, which is still expected to trigger massive disruption.
The RMT strikes will be happening on July 20, 22 and 29, following months of protests over a long-running dispute concerning various factors. Train managers, catering staff, station staff and guards at 14 companies will be involved, with passengers encouraged to be prepared.
Members of ASLEF will not be taking direct strike action. But the overtime ban will still have a substantial impact on services as most train companies depend on drivers working overtime to run their full schedules.
The ASLEF action from July 17 to 22 will disrupt services to 15 companies based in England. Many of them are expected to reduce their service levels. Passengers, therefore, are advised to check travel arrangements before departing.
Keep Reading
Train Companies Affected By The Industrial Action
CrossCountry
East Midlands Railway
Greater Anglia
Great Western Railway
Avanti West Coast
C2C
Chiltern Railways
Southeastern
South Western Railway
Transpennine Express
West Midlands Railway
Govia Thameslink Railway
LNER
Northern Trains
Stressing strikes will continue until an agreement is reached, RMT Union chief Mick Lynch said he hasn't met a government minister since January this year despite intense industrial action continuing across the UK.
London Tube Strike Dates
Meanwhile, London underground workers at three unions will be taking industrial action from July 23 until July 28, as part of long-running tensions over working conditions, job cuts and pensions. Scroll down to learn more about the announced action.
July 23 to 28: Members of the RMT will walk out on these days, although a few details need to be ironed out – such as will the planned strike action last for a solid six days and which groups of workers will strike on which days.
July 26 and 28: ASLEF train drivers will stage walkouts.
July 26 and 28: Members of the Unite union, who are engaged in management, engineering and maintenance roles, will go on strike.