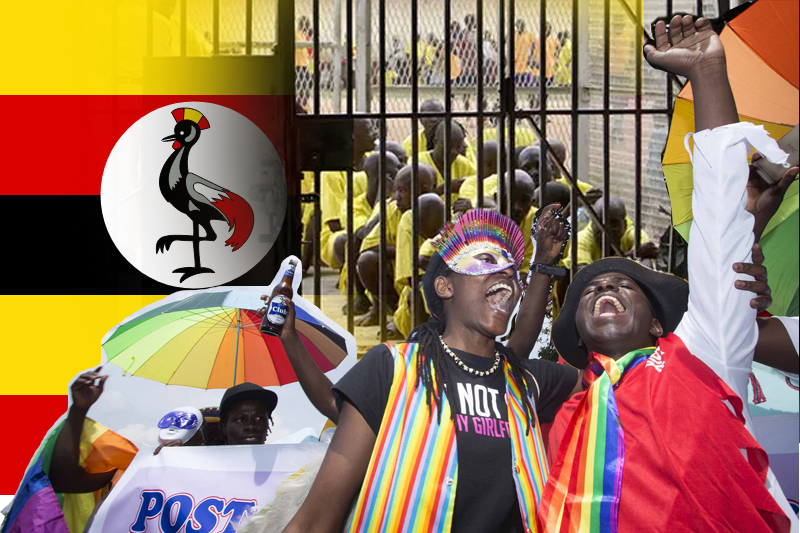 uganda's parliament passes one of world's most anti gay laws
In recent news, Uganda's parliament has passed one of the most controversial anti-LGBTQ legislation in the world, drawing strong criticism from activists and civil rights organisations across the globe. While same-sex acts were already criminalised in the country under British colonial-era laws, the new legislation goes much further – banning identifying as LGBTQ+.
In a packed chamber on Tuesday night, lawmakers voted in large numbers in favour of the anti-homosexuality bill, with just two of the roughly 400 representatives voting against it.
Under the bill, individuals and institutions found lending a hand of support to LGBTQ rights' activities and organisations, or pro-gay material could also face imprisonment.
International condemnation has been quick. US Secretary of State Antony Blinken took to Twitter to highlight that the legislation, if signed into law by Ugandan President Yoweri Museveni, "would undermine the human rights of all Ugandans."
Keep Reading
White House National Security Council spokesperson John Kirby did not rule out potential economic "repercussions" if the legislation gets implemented. Meanwhile, UN High Commissioner for Human Rights Volker Turk called the development a "deeply troubling" one, adding the bill would render certain people in Uganda criminals simply for being who they are.
"[We] have basically been told … you can't be seen, you can't be heard," prominent Ugandan LGBTQ activist Richard Lusimbo was cited by the NPR news agency as saying. The legislation is the result of intense pressure both from within as well as outside the country, the activist added. More than thirty of 54 countries in Africa have criminalised homosexuality.
Uganda had previously passed a similar anti-homosexuality law a few years back. But the courts had struck it down, blaming the legislation being passed by parliament without the required quorum. This time, however, Museveni who has spoken in favour of the legislation is likely to sign it into law.