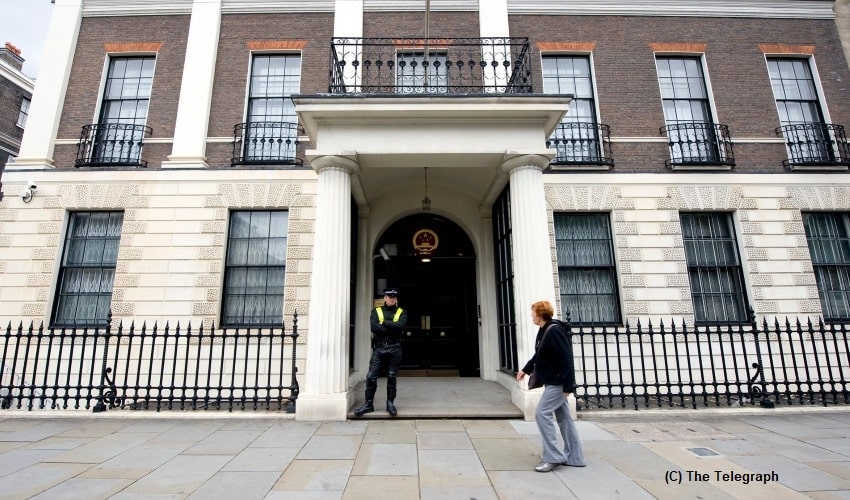 China is intending to move its Embassy from London's West End to a place right opposite the Tower of London
China is intending to move its Embassy from London's West End to a place right opposite the Tower of London, which is confronting opposition by Liberal Democrat and Conservative councilors in the area. As indicated by the most recent census data, the Tower Hamlets region has the most amount of Muslim occupants (38%) compared to any borough in the UK.
However, Lately, China's human rights violations on Uighur Muslims in Xinjiang and clampdown on protests in Hong Kong have prompted increasing global criticism. Councilors in the borough are stressing on urgency over the issue of embassy relocation to be debated in the annual general meeting of local councils on Wednesday. 
However, the motion doesn't contradict the relocation of the Embassy, but a representative for Tower Hamlets Conservatives raised doubts on it.
We ought to have talks as a borough about whether we are agreeable or not to permit China to open its consulate here in Tower Hamlets. There is lots of evidence over the growing human rights violations committed by the Chinese government on Uighur Muslims. Would it be right to have an embassy of such a wicked regime in our borough? They questioned.

Tower Hamlets Conservatives
According to the Guardian, the Lib Dem councilor Rabina Khan, who is supporting the motion, stated that "all that we are requesting in this motion is that all elected members should together issue a letter to the People's Republic of China. In the letter, we must state that although its new UK embassy is expected to open on the area opposite the Tower Hamlets, yet, our council members censures the treatment of the Uighur Muslims in China and stands with the protests in Hong Kong."
East London councillors raise concerns over Chinese embassy move https://t.co/M6Xe7waIei

— Guardian news (@guardiannews) September 28, 2020
In July, Britain's Foreign Secretary Dominic Raab also criticized Beijing for "gross and hostile" human rights violations on Uighur people in Xinjiang. However, China's ambassador to the UK Liu Xiaoming completely denied allegations, as per Reuters.
According to the recent HRW report, China has been constructing around 400 detention camps, but as per Chinese authorities, these camps are 're-education camps' for the Uighur people. Coercive constrained work, sterilization of Uighur women programs, and tortures are carried out in these camps, the people who escaped, stated in the report.
Article Credit: The Guardian/ Reuters/ The Human Rights Watch