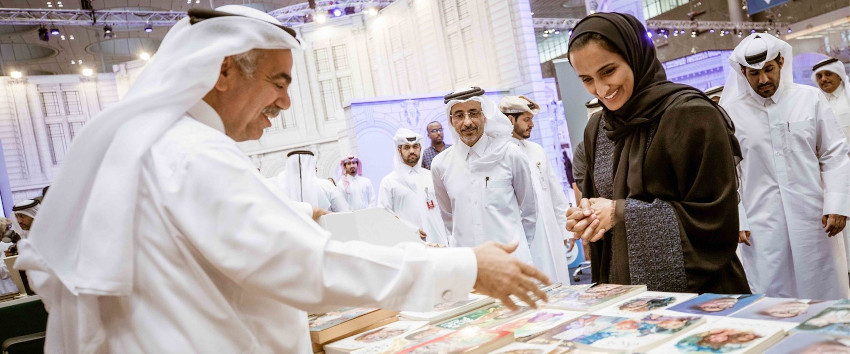 (C)Qatar Foundation
A new educational guide launched by the Ministry of Education and Higher Education in Qatar concerning human and women's rights Has been rejected by the ruling family.
Qatar crown prince's sister, Sheikha Mariam Bint Hamad Al Thani, supported a campaign rejecting the new curriculum , which was launched through social media platforms, after the Human Rights Committee and the Ministry of Education and Higher Education announced an educational guide to coincide with the organization of the Doha International Book Fair.
The guide included an introduction to teaching universal human rights principles, as well as freedom of opinion and expression and the right to privacy, in addition to women's rights and their role in achieving development and gender equality.
"By teaching our children these curriculum and the treaties they contain, we contradict the principles of our Islamic law and our strong instinct! The United Nations treaties do not recognize the principle of partial application!" The Qatari Emir's sister said in a tweet.
"The CEDAW Treaty, which deals with eliminating all forms of discrimination against women, stipulates absolute equality between women and men in all rights and this is in contradiction to God's law. Either we apply the sharia Completely, or we fully implement the United Nations treaties! Contradiction is not accepted " She added In another tweet.
Despite Doha's efforts to cover up its transgressions regarding human rights and public freedoms, by distracting public opinion and those who follow what is happening inside Qatar by focusing on other files in the Arab region, but all these efforts did not prevent international criticism.