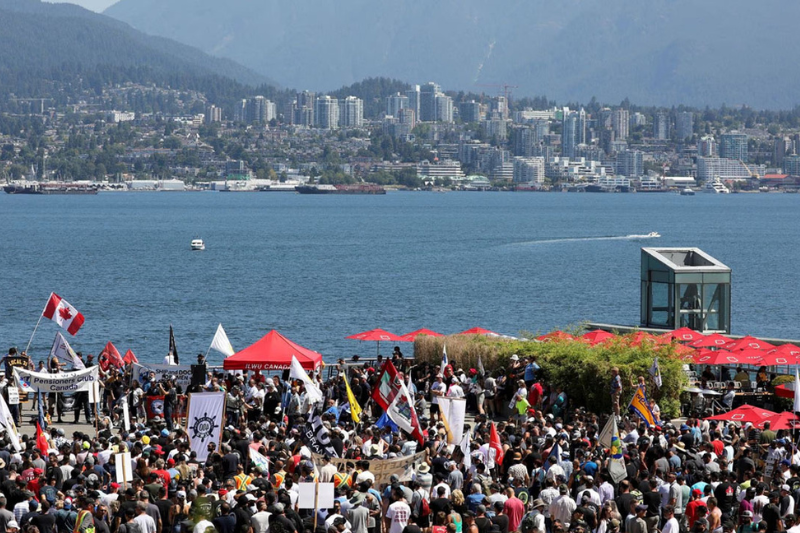 talks resume between striking dock workers and employers in pacific canada
According to a statement issued on Saturday by the British Columbia Maritime Employers Association (BCMEA), talks between striking dock workers and their employers in Pacific Canada have resumed after a four-day break. Federal mediators helped the earlier-this-week stalled negotiations get back on track. The strike, started on July 1 by some 7,500 port workers, has hampered business at the Ports of Prince Rupert and Vancouver, which are essential entry points for imports and exports into Canada. Economists caution that if the strike lasts long, it could affect supply chains and trade, triggering inflationary pressures.
With the assistance of federal mediators, the BCMEA and the International Longshore and Warehouse Union Canada (ILWU Canada) resumed negotiations on Saturday. After a four-day hiatus during which the two parties quit speaking, it was decided to pick up again. The strike severely impacted the transportation of the nation's natural resources and commodities and the importation of raw materials, which called for greater salaries.
The parties to the labour dispute have been urged to resume negotiations by the federal and provincial administrations. Premier Danielle Smith of Alberta has gone a step further, urging an immediate recall of the legislature to examine legislation that might end the ongoing work stoppage. The governments are taking action to secure a fast conclusion because they know the strike's wide-ranging effects.
Keep Reading
To solve the skilled trades labour shortage and satisfy ILWU Canada's request to expand its jurisdiction to include routine terminal maintenance work, the BCMEA proposed a new plan. However, this plan was rejected by ILWU Canada, albeit the precise reasons were not immediately made public. On Sunday, the union plans to host a rally in Vancouver to forward its objectives further and fortify its position.
A well-known industry organization, Canadian Manufacturers & Exporters (CM&E), has calculated that the strike creates daily trade disruptions worth CAD 500 million (about USD 377 million). This continuous disruption could negatively impact supply chains, which could raise inflationary pressures. Economists caution that extended supply chains and commerce interruptions might significantly affect many economic sectors.
With the help of government mediators, negotiations between Pacific Canada's striking dock workers and their employers have resumed after a four-day break. The strike started on July 1 and seriously hampered port operations in both Prince Rupert and Vancouver. The parties involved have presented demands and proposals, and negotiations are ongoing. While economists warn of potential inflationary pressures, the Canadian government and provincial governments are encouraging a speedy resolution to minimize the impact on commerce and supply networks.