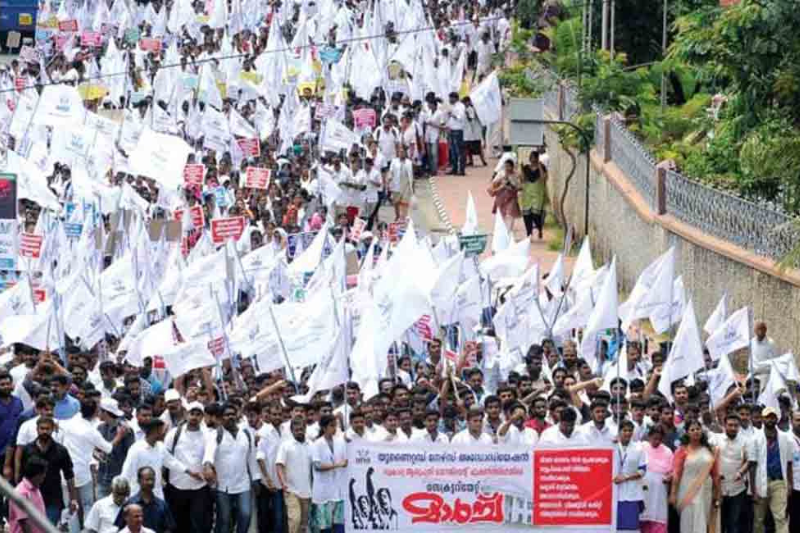 strike thrissur nurses strike over health services in private hospitals
Nurses at all private hospitals in Thrissur will go on strike on Friday to protest that the Managing Director of Nyle Hospital in Kunnamkulam allegedly beat up four nurses. United Nurses Association said that the strike would last until Dr. Aloke VR, the head of Nyle Hospital, was arrested.
The group also said that nurses will only be on call for emergencies. So, it's likely that private hospitals in the district will have trouble running.
The nurses said they were going to protest after a meeting to talk about pay on Thursday turned into a ruckus. Some of the nurses said that Dr. Aloke was rough with them, and one pregnant nurse said that he kicked her in the stomach. Three nurses who were hurt in the attack were taken to this government general hospital.
Keep Reading
The nurses have filed a complaint against the hospital director and his wife, Jitha.
In the meantime, a group of private hospitals in the district said that Dr. Aloke had been beaten up by the nurses. They also asked that all private hospitals have a "black day" on Saturday to show their anger over the attack on the doctor.
So, The nurses of Thrissur are currently expressing their desire for enhanced healthcare services in private hospitals through a peaceful strike.