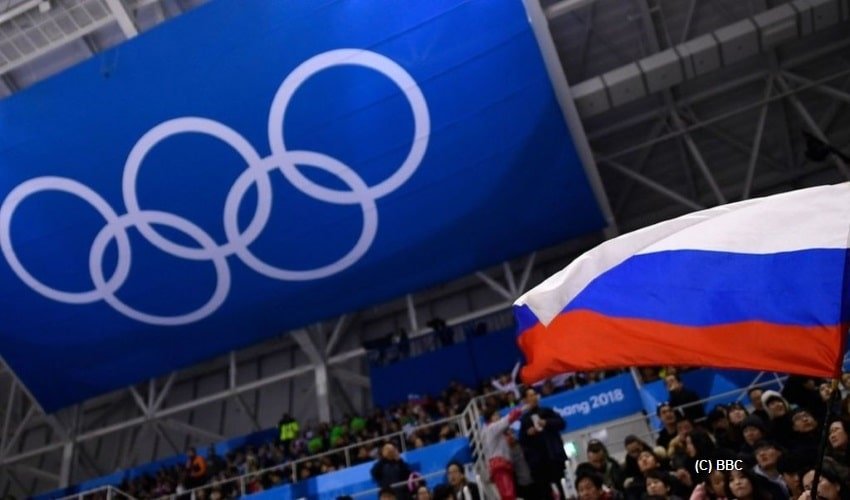 Russian Embassy accused Britain of maligning its image by dragging its name in a series of events ranging from multiple cyber crimes, Olympics delay to meddling in the US elections
Last updated on October 28th, 2020 at 11:53 am
Russian Embassy accused Britain of maligning its image by dragging its name in a series of events ranging from multiple cyber crimes, Olympics delay to meddling in the US elections. Moscow added that Britain had no proof to back its allegations against Russia but was doing so mar its ties with Japan, South Korea, US and many other partner nations.
On Monday, the UK Foreign Office said that Russian intelligence forces were trying to disrupt the Tokyo Olympics through cyber attacks, before they were rescheduled to 2021 due to the Covid-19 pandemic. The UK National Cyber Security Centre, which conducted a joint operation in collaboration with the US intelligence agencies, disclosed that Moscow was also involved in breaking down of the computer systems during the opening ceremony of the 2018 PyeongChang Olympics, in South Korea. Moscow denied all the allegations imposed by UK.
The Tokyo Games' organising committee told the Guardian that there was "no significant impact observed" from possible cyber-attacks on its operations.
UK pins 'cynical and reckless' Olympic cyberattacks on Russia. Government attributes 2018 campaign to Moscow and claims more assaults were planned for cancelled 2020 summer games

Story 👇https://t.co/1wlR9QnwOt#CyberAttack #Russia #Olympics #CyberSecurity pic.twitter.com/OneE38HS9a

— PublicTechnology (@PublicTech) October 20, 2020
It sent an email saying, "Tokyo 2020 sees cyber security as an important aspect of hosting the Games, and the Tokyo 2020 organising committee has been taking a range of measures and making thorough preparations."
"Although we are not able to disclose details of the countermeasures due to the nature of the topic, we will continue to work closely with the relevant organisations and authorities to ensure that they are thoroughly implemented."
Japan assured that in the upcoming Olympics it would make all the arrangements to make the event free of any cyber-attacks. Japan's chief government spokesman, Katsunobu Kato, said, "We would not be able to overlook an ill-intentioned cyber-attack that could undermine the foundation of democracy."
Using the topic of the Olympics in South Korea and Japan, the British are also seeking to undermine constructive relations between Russia and these countries. There is nothing new about it, considering how much effort was spent by London to drive a wedge in our ties with Ukraine and Georgia, for example. These 'endeavors' are destructive for Russian-British relations and for the UK's international prestige.

The Russian Embassy reacting to UK Foreign office claims
Russian officials called UK's accusations a "wave of unprovoked malign attacks" which were made as part of a "consistent disinformation campaign to smear Russia."
The embassy highlighted, "As these accusations lack any real substance, we see no point in commenting on them. We will only note that the British side is perfectly aware of the existing mechanisms of professional cooperation in the event of suspicious activity along computer networks. Russia has this cooperation established with many countries, even with Western states. The UK ignores these mechanisms."
In addition to UK's allegations against Russian malicious intenton to ruin Olympics event, on Monday US Justice Department arrested six Russians on charges of cyber attacks with regard to producing components of the NotPetya, Olympic Destroyer and other malware, as well as for their involvement in attacks ranging from 2018 Winter Olympic, French elections to hacking accounts of Georgian officials.
The US assistant attorney general John Demers said that Russia was trying to attack Olympics as a revenge for a doping investigation conducted against the Russian Olympic team, which led to banning of Russia from all sporting events in December 2019 by World-Wide Anti-Doping Agency (WADA). Demers said, "As this case shows, no country has weaponised its cyber-capabilities as maliciously and irresponsibly as Russia, wantonly causing unprecedented collateral damage to pursue small tactical advantages and fits of spite,"