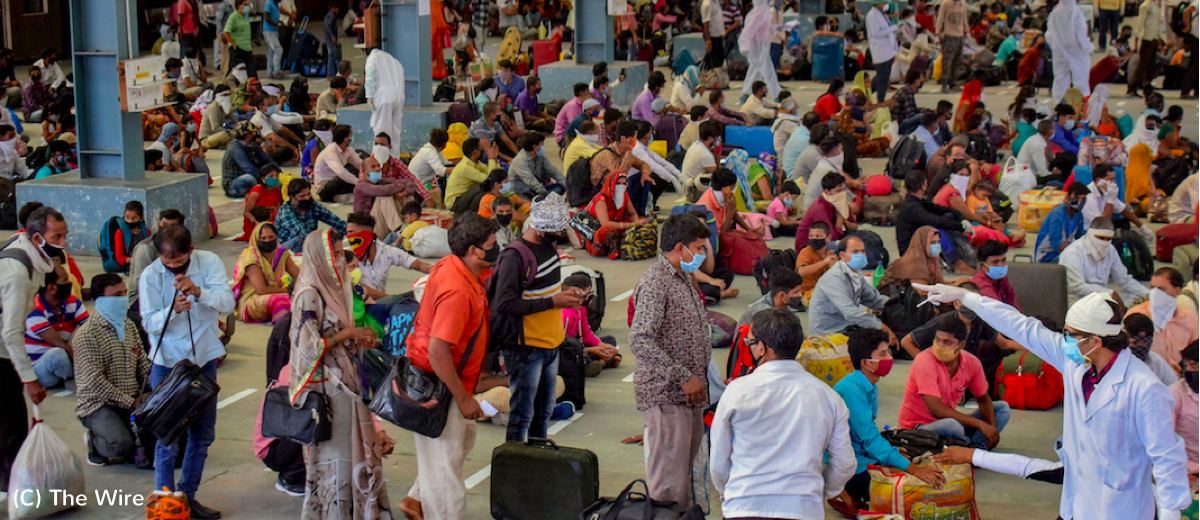 RTI enquiry that the CLC was not in possession of the migrant workers data
Union Labour Ministry revealed on Wednesday while RTI enquiry that the Chief Labour Commissioner (CLC) was not in possession of the migrant workers data state-wise or district-wise who are in distress owing to the lockdown phases during the COVID-19 outbreak in India.
RTI activists stated that the Chief Labour Commissioner had ordered his office on April 8 to prepare a list of every stranded migrant labour within three days. Now more than 3 weeks later the data is still not available with the CLC, as told by the Union Labour Ministry.
Thousands of migrant labours are reportedly stranded in several parts of country due to the nationwide lockdown implemented in March. These labours have been placed in shelters and relief camps provided by the state governments. In view of the present condition of stranded migrant labours across India, it was urgently asked of the CLC to prepare a comprehensive data of those stranded for immediate action.
RTI activist Venkatesh Nayak said, "On April 21, I submitted an online RTI application to the CLC seeking the data of the migrants stranded and placed in various temporary shelters/relief camps or other places."
Nayak further stated that after lockdown 3.0 was implemented, on May 5 he received an automated email from CLC office stating that there is no such data available.
It must be noted that thousands of migrant labours, along with women and children are stranded across various parts of India post the lockdown was implemented across country due to COVID-19 outbreak. These labours are jobless, penniless and without any surety of what the coming days bring for them. In the midst of economic shutdown due to jobs loss the only hope that these migrant labours have is to return to their home states.
As the inter-state borders were shut down and the designated places maxing out for shelter, the state governments had to put these workers in temporary open shelters put alongside highways.
Nayak has reportedly filed a complaint with CIC – Central Information Commission regarding the cryptic one-line automated email reply from the office of CLC. With thousands of pending complaints it is to be seen how soon can the information be made available. With the plight of theses migrant labours increasing with every passing day the relevance of the missing data cannot be overlooked which requires immediate action.