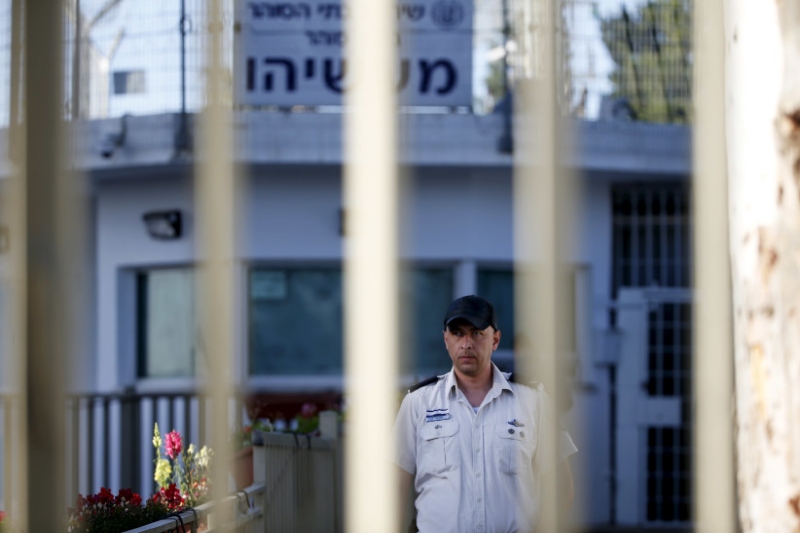 Rights group
Last updated on January 19th, 2021 at 08:12 am
Rights group: On Sunday, a joint petition was filed by five human rights organisations raising objections against the decision taken by Israeli Public Security Minister Amir Ohana. Ohana ordered that the prisoners in Israeli jails would not be vaccinated until a significant portion of Israeli population was inoculated. The petition was unitedly filed by ACRI, Physicians for Human Rights – Israel, Adalah, HaMoked and Rabbis for Human Rights. 
In the petition, the five rights groups demanded that the Israel Prison Service should "vaccinate the entire prisoner population according to the vaccination priority set by the Health Ministry, with an emphasis on prisoners aged 60 and over, and those in a high-risk group."
The joint petition stated, "According to professional sources, prisoners are an at-risk population and action must be taken to vaccinate them in parallel with the at-risk populations at large."
Besides, the petition highlighted the biased attitude of the IPS as it "prevent prioritizing the vaccination of prison staff over the prisoners." Last month, Ohana's office issued a controversial statement, saying that IPS should only focus on vaccinating prison staff for now and added that prisoners should not be provided vaccines until further notice.
Ohana's order, issued on December 26, came after Palestinian official announced that security prisoners would soon be getting Covid-19 vaccine shots. Many observers believed that Ohana, the ruling Likud party member, made the statement to challenge the statement made by Qadri Abu Bakr, the chairman of the PLO's Prisoners Affairs Commission. Bakr said that the authorities would start to vaccinate Palestinian prisoners.
Deputy Attorney General Amit Marari said that the order issued by Ohana "was given without authority, and thus cannot stand." But invalidating Marari's comments, Ohana said that he would not be taking back his direction.
The petition, packed with a medical opinion from the Association of Public Health Physicians of the Israeli Medical Association, said: "Prisoners must be treated as a captive population. In the context of COVID-19, this is considered an at-risk population, both due to preexisting health issues and to the overcrowded conditions that increase the risk of infection and mortality."
The medical association added, "the State of Israel has an ethical obligation to offer the vaccines to the prisoner population."
With regard to the petition, Israeli Health Minsiter Yuli Edelstein also leaned in favour of the rights groups' demand and told the Kan public broadcaster on Sunday morning, "The only body that determines the immunization arrangements is the Priority Committee [of the Health Ministry]."