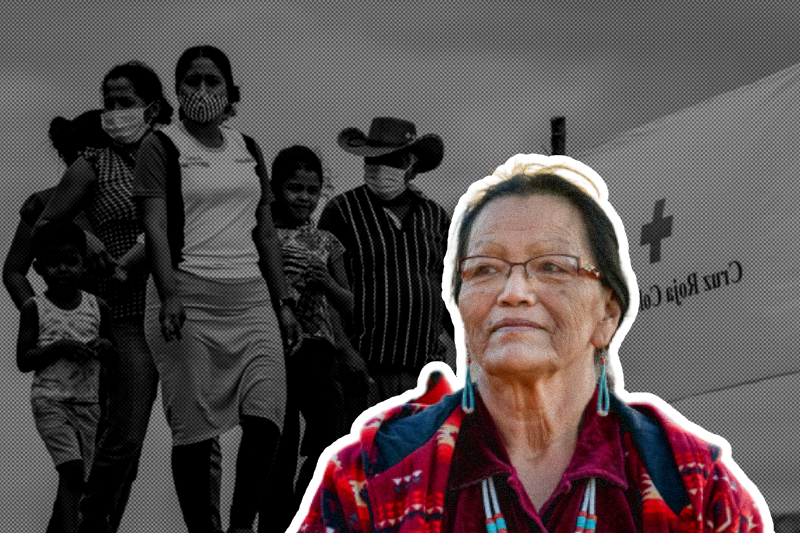 red cross has issued a stern warning that women have been at the receiving end of economic and social impact of covid 19 pandemic
Red Cross has issued a stern warning that women have been at the receiving end of economic and social impact of Covid-19 pandemic rather disproportionately. The same was observed after analysis of the pandemic impact globally.
As a result of pandemic, the women were impacted in extreme by loss of education and income/ job, surge in domestic violence, responsibility of taking care of children and sick family members, and child trafficking and marriage. This was highlighted in a comprehensive report that was published on Monday by International Federation of Red Cross and Red Crescent Societies (IFRC).
The survey has taken into account existing factors that amalgamated with the pandemic, such as poverty, extreme weather, internal conflicts and migration. The data was then conjoined by Red Cross national societies along with that obtained from the United Nations and World Bank. The survey was taken part by 38 countries, and 31 of them confirmed women as being disproportionately impacted by pandemic effects. Other risk groups included refugees, migrants and urban poor.
"In a crisis, it is always women who pay the highest price," said Francesco Rocca, president of the IFRC. "It's too long that we've been talking about this … it's urgent."
It is to be noted that although males share a greater percentage in labor market and experienced more job loss, the relative job and income loss was more in women. This is governed by the fact that women are included in job sectors that were more impacted by pandemic, like tourism, retail and domestic work.
"It was vital that the uneven socioeconomic impact of Covid was taken into account in recovery plans and could inform how the world tackled other crises, including the climate emergency," said the report's co-author, Teresa Goncalves. "We can still recover better," she said. Colombia, a participating nation in survey, has experienced 1.8 million people displaced, half of which are women and girls. Diana Cruz, a migration community engagement officer for the Colombian Red Cross calls them "doubly vulnerable" group of people. "It is very hard when you hear mothers telling you: 'We've lost the roof over our heads. I'm alone on the street with my daughter.' They are worried about rape or sexual abuse. This happened in the middle of the pandemic," she said.
Domestic violence witnessed a surge across the world as lockdowns came under effect for prolonged period.
Migrants and refugees were sufferers of unique challenges. "There's been an increase in child marriage as a way out, especially in refugee families that don't have any security," said Rana Sidani Cassou, head of communications for the IFRC in the Middle East and north Africa.