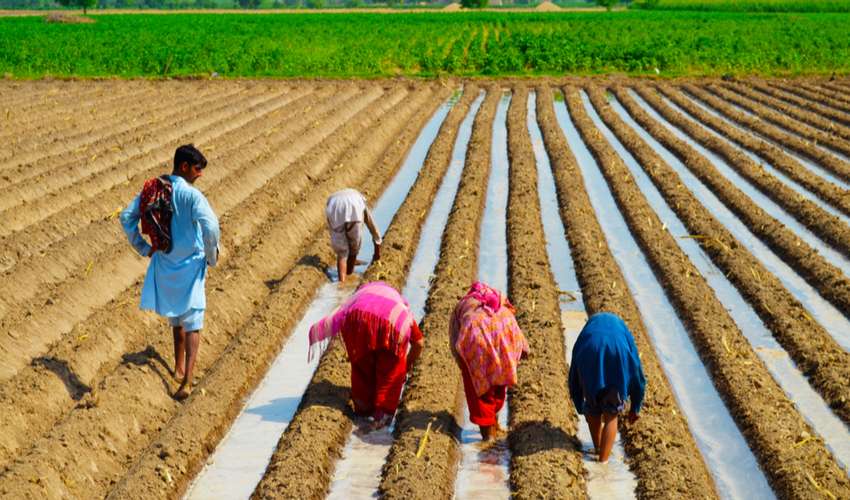 Punjab are busy harvesting their crops; they are missing migrant workers
As farmers from Ajnala in Amritsar, Punjab to Shekpura in Jhajjar, Haryana are busy harvesting their crops; they are missing migrant workers. This Rabi season, when the country is under lockdown to check the outbreak of COVID-19 and the labourers from eastern Uttar Pradesh, Bihar, West Bengal, Jharkhand, Odisha who used to travel to Punjab and Haryana to assist farmers in harvesting, clearing straw from grains, loading the grains on tractor trolleys and later when the farmers reached the mandi or market, the migrant labourer with the procurement agencies used to unload these grains and then pack them in the sacks to move them to warehouses of marketing companies.
For paddy sowing, Punjab needs nearly 6 lakh migrant labourers to complete the task. This year only 5 to 7 per cent of the required migrants are available for this work in the state due to the new coronavirus pandemic, COVID-19.In such conditions, Punjab's local farm labourers, who are over 15 lakh in number, have been demanding between Rs 4,500 to 5,500 per acre for the job, the amount is split between number of workers who complete the task for acre, which is a hike of 25 per cent to 53 per cent compared to last year's rate.
According to "Indian Express" daily, as Punjab fast approaches the date to start with paddy transplantation on lakhs of hectares, the state's farmers are caught between missing migrant labour from UP and Bihar and those available locally demanding much higher than usual wages for the skilled operation.In Punjab, the usual price for paddy transplantation ranged between Rs 2,500 to Rs 3,600 per acre depending upon the region till last year.This has led to hundreds of panchayats pass resolutions to cap rates for paddy transplantation in their respective villages between Rs 2,500 to Rs 3,000 per acre. Some of these panchayat resolutions also mandate imposing a fine of up to Rs 50,000 on farmers not abiding by the diktat and paying more.
Local 'khet mazdoors', meanwhile, are confident that they can fill the labour gap. "We are 15.50 lakh in number in Punjab and will handle paddy transplanting very well here," affirmed Lachman Singh Sewewala, president, Kheti Mazdoor Union, Punjab, adding that sowing may get delayed by some time, but it will be completed.But his confidence is not shared by farmers on the ground. Instead of depending on local farm hands, a large number of farmers have already gone for the Direct Seeding of Rice (DSR), a technique which was available to them for over a decade but was not preferred much due to easy availability of migrant labourers.
Sardool Singh, a farmer who owns 11 acres of land, said three families from UP's Baliya district used to come to Amritsar during paddy transplantation season. "They won't be coming this year as they are scared of being stopped or harassed when other migrants are going back," he said.He said many farmers like him had 12%-20% low wheat yield owing to reasons like rains, use of spurious pesticides and weedicides among others. "First we suffered losses in wheat crop and now high transplantation cost will lead to high input costs right from transplantation of paddy," he indicated speaking with local media.
Read More: https://www.theworkersrights.com/migrant-workers/2020/06/04/indian-migrant-workers-stranded-in-nepal-as-west-bengal-bars-them-from-entering/