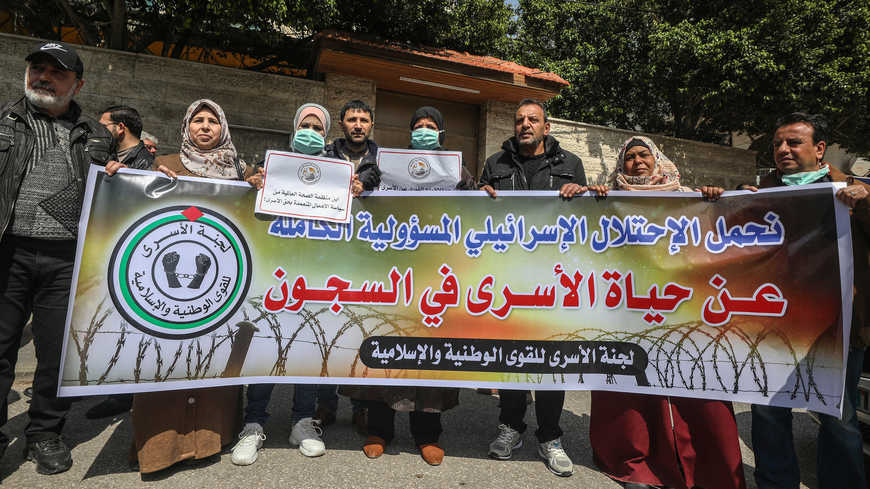 (C)Al Monitor
Human Right activities are fighting tooth and nail to protect the civil rights of prisoners caught into pandemic web. Palestinian prisoners are said to be vulnerable to contraction. These include ailing or old prisoners in particular, according to the International Committee of the Red Cross (ICRC).Similar international human rights groups have also joined forces to demand that Israeli authorities release such prisoners to avoid the spread of the coronavirus disease (COVID-19) in the country's jails.
Other countries have also been urged to take such action, in order to prevent such blatant dehumanizing behaviour towards prisoners of war, or other crimes. These include countries like the US, Egypt, Turkey, China to name a few. According to Michelle Bachelet, UN rights chief "Political prisoners should be among first released in pandemic response." In the end of March, the High Commissioner for Human Rights Bachelet had made an appeal on governments across the world 'to take urgent action to protect the health and safety of people in detention and other closed facilities, as part of overall efforts to contain the COVID-19 pandemic.'
While many countries took continence of this, a few are still to take corrective action. In early March, the Palestinian Human Rights Organizations Council (PHROC) had to send letters to the ICRC and also the diplomatic community in Palestine. They were wishing to bring to notice how rapidly the condition of Palestinian prisoners and detainees was deteriorating in Israeli jails in light of the COVID-19 pandemic.
It is confirmed that out of concern of the chronically ill, minors, vulnerable and those imprisoned under administrative detention in contravention of international law, at least six Israeli organizations have written letters of concern to the ministries of public security, and justice. They are calling for immediate action to reduce to a minimum the number of prisoners and detainees held in Israel in order to protect their health during the virus outbreak. Cases of negligent handling and mass infection have already been reported from prisons in New York, US, Egypt in particular between March 10 and April 18.