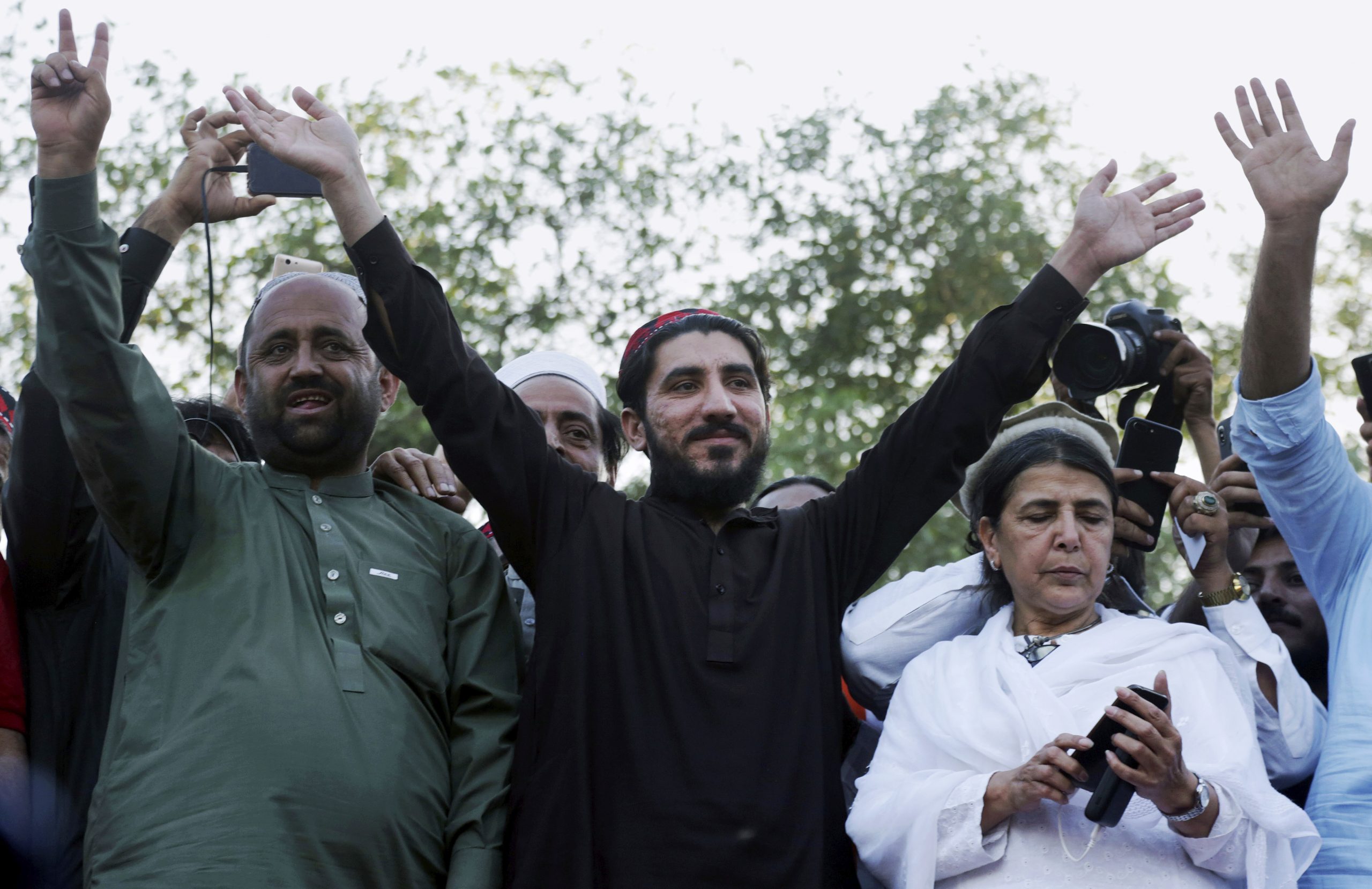 (C)TheDiplomat
Pakistani security forces arrested the head of a human rights group that accused the military of widespread violations in its war on terrorism. Javed Khan, a local police official, announced the arrest of Mansour Bashstein with 6 other persons in a pre-dawn raid in the northwestern city of Peshawar.
Khan said that Bashtine was arrested on charges of delivering anti-government speeches in rallies and inciting violence. Bashatin, 27, is the leader of the Pashtun protection movement, which has emerged as a force among the country's Pashtun minority, and has attracted tens of thousands to gatherings.
The group says the army is waging a campaign of intimidation while fighting militants in the rugged border region of the country, near Afghanistan. It affirms that the military's violent tactics include extrajudicial killing and thousands of detention.
For his part, Mohsen Dawar, a legislator and a member of the group, confirmed Bashtin's arrest. Dawar added that the police took him to Dera Ismail Khan, a town in the Khyber Pakhtunkhwa region bordering Afghanistan. Bashtain's supporters condemned his arrest on social media, while others praised the police work, described the human rights leader as a "traitor".
One of the most prominent Pakistani human rights activists, Afrasiab Khattak, criticized the arrest, saying it "reveals the oppressive state policy of colonialism against the Pashtuns in general", as well as residents of the former tribal region in North Waziristan in particular.
Gollay Ismail, a Pakistani human rights activist who recently fled the country to avoid harassment by the security services, also condemned the arrest in a tweet. "We, the Pashtuns, will remain non-violent in the face of the arrest of our movement leader," she wrote, adding that peaceful resistance is the "mainstay" of the movement.
The army used indiscriminate force while searching for Taliban hideouts in Pashtun-controlled tribal areas, imposing collective punishments such as demolishing the homes of suspected family members and punishing entire villages for extremist attacks.
The main catalyst for the founding of the Pashtun Protection Movement was the killing of police in 2018 by Captain God Mehsud, who is of Pashtun origin and is 27 years old. Mehsud was shot dead in the southern coastal city of Karachi, where many Pashtun displaced people moved there after being displaced by military operations against the Taliban in the tribal areas.