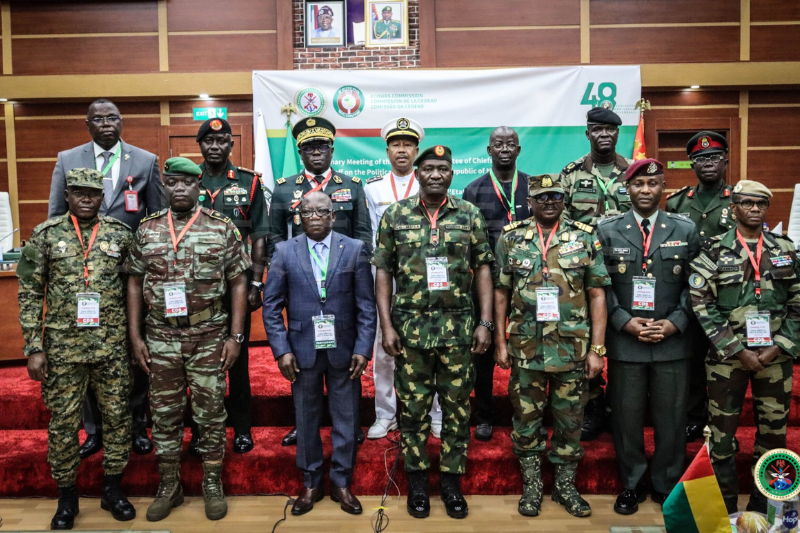 military force in niger if diplomatic efforts fail to reverse coup
The West African bloc ECOWAS is prepared to use military force in Niger if diplomatic efforts fail to reverse the recent coup.
The military officers in Niger deposed President Mohamed Bazoum on July 26 and have ignored calls from the United Nations, ECOWAS, and Western powers to reinstate him. In response, West African heads of state have ordered a standby force to be assembled.
ECOWAS Commissioner for Political Affairs, Peace, and Security, Abdel-Fatau Musah, assured army chiefs from member countries that if all else fails, the forces of West Africa are ready to restore constitutional order in Niger.
He cited previous ECOWAS deployments in Gambia, Liberia, and other countries as examples of their readiness.
Niger holds strategic importance beyond West Africa due to its role as a hub for foreign troops fighting against Islamist insurgents in the Sahel region, as well as its uranium and oil reserves.
Western countries are concerned that the junta in Niger may follow the example of neighboring Mali, where the military government expelled French troops and instead invited mercenaries from Russia's Wagner group.
In Niger's capital, Niamey, residents have rejected the idea of outside intervention to reinstate the elected president and civilian government.
Keep Reading
Many believe that ECOWAS is being manipulated by foreign powers, particularly France, and view the coup in a positive light.
France has denied accusations made by Niger's junta that it was trying to destabilize the country or violated its airspace.
France stated that it supports efforts by the Economic Community of West African States (ECOWAS) to restore constitutional order in Niger.
French troops, along with forces from the US, Germany, and Italy, are in Niger to combat Islamist insurgents.
The head of ECOWAS, Jean-Claude Musah, rejected claims that the organization is being manipulated by France or any other outside power.
He stated that ECOWAS is a rules-based organization and is prepared to protect its protocols and norms.
Musah criticized the junta for refusing to meet with ECOWAS envoys and accused them of playing games.
He also criticized the junta's announcement that they would put the detained President Bazoum on trial for treason, calling it ironic.
The United Nations, European Union, and ECOWAS have expressed concerns about the conditions of Bazoum's detention.