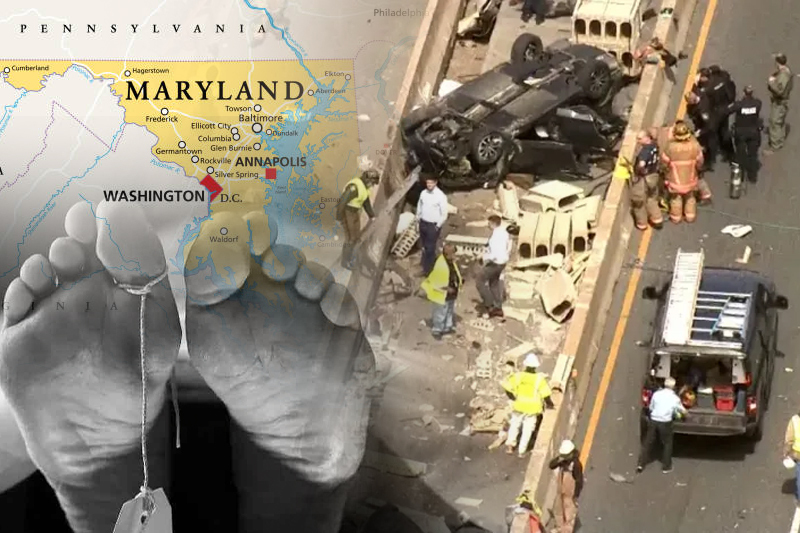 maryland 6 workers killed on highway
6 highway workers died this Wednesday in Maryland. The incident took place when a car rammed into the work area and the workers came under attack. They lost his life during a car collision with the workers.
State police officials accepted and confirmed the news.
According to police, an Acura drove between Jersey barriers, struck the workers, and then overturned.
Why did cars enter the work zone in Maryland?
However, it is not yet clear why the car entered the work zone at speed. The state police said the same. The reason the car entered the construction area is unknown.
More about the 6 Workers Killed on Highway-
According to state police, the six casualties were contracted workers on a state highway construction project. Because they're next of kin had not been notified, police did not identify them.
Keep Reading
The driver was unknown to the police. He was taken to R Adams Cowley Shock Trauma Center for medical treatment.
Wes Moore, the governor, said his office was keeping an eye on things. His tweet read, "My heart goes out to the victims and the families affected by the tragic crash on the 695 beltway this afternoon.
The investigation is in process
A helicopter video from Baltimore's NBC affiliate WBAL came out. It showed an overturned Acura surrounded by broken construction materials and other debris sandwiched between two parallel Jersey barriers.
Johnny Olszewski, the county executive of Baltimore, also sent his condolences.
He tweeted, "My prayers remain with those injured in this horrific incident, and on behalf of all the residents of Baltimore County, we offer our sincere condolences to the families, friends, and loved ones of those who have lost their lives in today's tragic crash."
Lastly, condolences to the families of the workers who lost their loved ones. We will see further what steps will be taken by the government for the safety of highway workers.