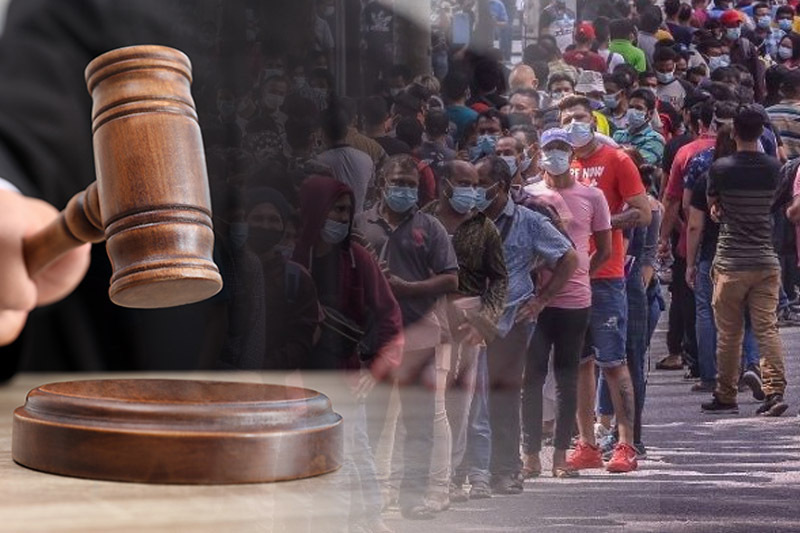 malaysia says firms that hired stranded migrant workers to face action
Malaysia said on Monday that it would punish companies and take away licenses from recruitment agencies that hired migrant workers who later didn't have jobs.
Reuters and other news sources reported last week that hundreds of South Asian migrants, mostly from Bangladesh and Nepal, had been left in limbo after arriving in Malaysia and being told that jobs they had been promised in exchange for high recruitment fees were no longer available. Last month, Malaysia said it would look into something.
Keep Reading
Malaysia says it will take action against companies that hired stranded migrant workers.
Many of the migrants say they haven't been paid in months. This is happening at a time when there are worries about workplace abuse in Malaysia, where several companies have been banned by the U.S. for using forced labor.
In response to questions from Reuters, Malaysia's Labour Department said it would take action against recruitment agencies and companies found to have used government quotas and licenses for hiring migrant workers wrongly.

In an email statement, the department said it would do a thorough investigation and not give in to any illegal actions that could "lead to any kind of forced labor."

The department said that some of the stranded workers had been moved to government-registered housing and that it had forced some companies to pay for their housing and salaries.

It didn't say how many workers were in a similar situation or how many companies or agencies were being looked into.

The department also denied that two Nepalese people had killed themselves at a place where workers lived.

It said that police investigations had only found one death, that of a Nepalese recruitment agent who had gone to Malaysia to help workers who were stuck there.

The department said that the police would look into the death more.