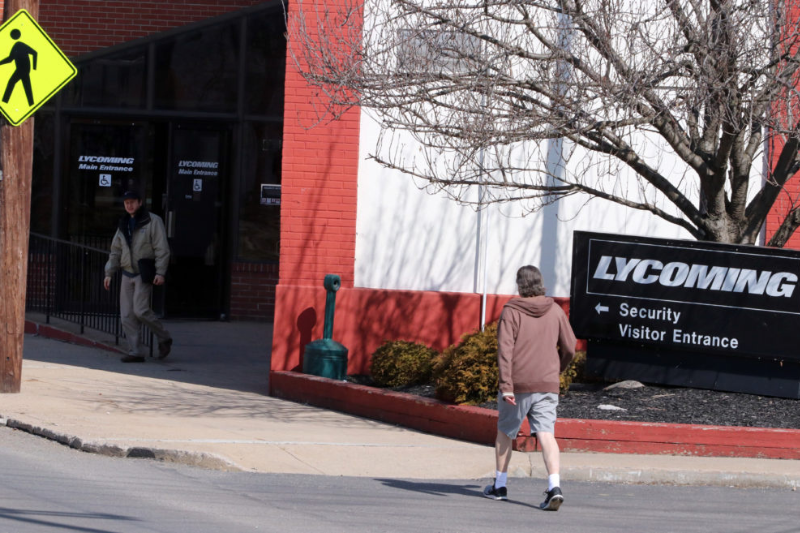 lycoming engines workers strike,2023
Union members who work for a company in Williamsport that manufactures aviation piston engines have stated that they are willing to join a strike and walk the picket lines.
An impending strike for union workers at the enormous Lycoming Engines plant at 652 Oliver St., according to United Auto Workers Local 787 spokesman Andrew Morgan, is imminent because the union and corporate representatives are not even close to reaching an agreement.
This potential strike would be similar to the one that the Teamsters almost had with United Parcel Service. That strike was stopped at the last minute, but workers also practiced walking picket lines at the Wahoo Drive facility.
Morgan stated that there had been a strike at the Lycoming Engines plant in the past, which resulted in management hiring temporary workers, which he referred to as "scabs."
Keep Reading
There were numerous attempts made to get in touch with Matt Joiner, who manages marketing and communications, but none of them were successful.
According to a recent article published by the Williamsport-Lycoming Chamber of Commerce, the plant is not only a production facility but also an innovation and technology center. The article states that the plant employs approximately 500 people who are involved in areas of work such as assembling, testing, machining, and other similar activities.
Lycoming Engines has experienced expansion as a result of an uptick in demand across the board in general aviation over the course of the past two years.
Additionally, the company was honored with the Staiman Large Business of the Year award presented by the Williamsport/Lycoming Chamber of Commerce in the year 2022.