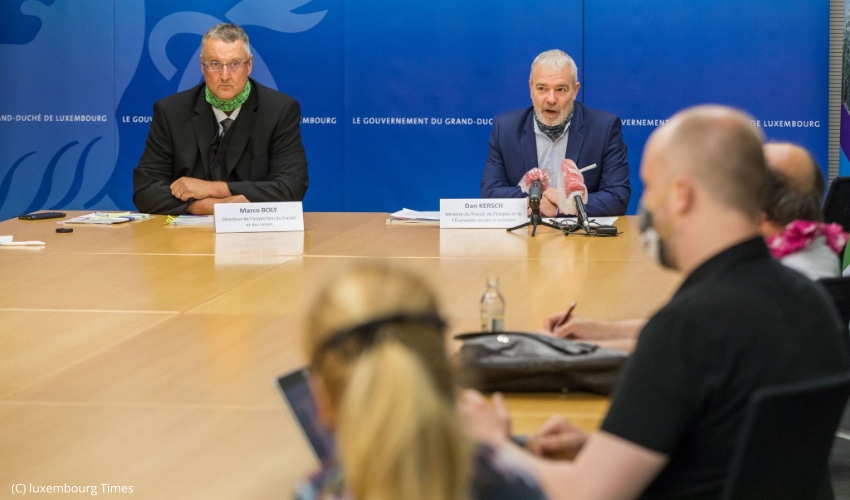 European country of Luxembourg has reported more breaches by companies employing foreign workers
Since the Corona Virus pandemic, the European country of Luxembourg has reported more breaches by companies employing workers from outside of the country. Most of them are fines and breaches which show non declaration of workers actually working in the various companies and factories in Luxembourg. According to Inspection Du Travail et Des Mines (The inspectorate of Labour and Mines), since 2019, the total number of fines have more than doubled to reach over €5 million, the large majority of which comes from European companies not declaring their workers posted in Luxembourg.
In a mix of more than 5000 spot checks and announced visits, the amount covers more than a 1000 fines. Workers primarily come from Germany, Belgium and France. While Germany makes up for 55% of such illegal work force, Belgium is at 12% and France merely at 5%. Most of the work force makes for the work in the field of construction, industry and commerce.
Other grounds for imposing sanctions included breaches of labour law (€785,000), undeclared work (€222,500), health and safety breaches on construction sites and clandestine labour (€8,000).
The inspectorate almost doubled the number of work inspectors it employs since 2016 as a result of growing demand, bringing the total number to 89. Luxembourg has always attracted foreign workers in large numbers. There is no explicit immigration policy in place for such workers. However, they are also not treated unfairly. They are in fact treated at par with the national working lot. However, due the slackening labour laws, many companies have been employing cheap labour from outside the country and getting away without documenting their work hours and wages.