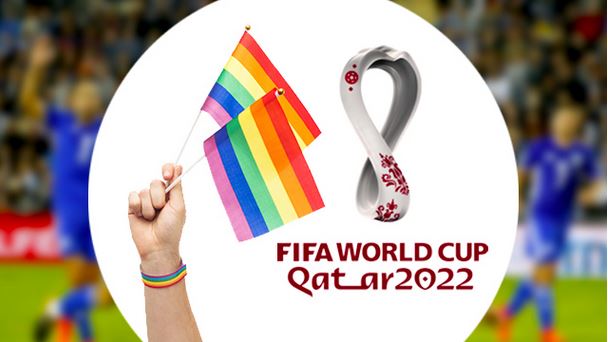 Qatar is one of many countries which ban the LGBT community, but how would it host the world cup 2022 without allowing these people to attend considering that one of the requirements of hosting that event is to respect all the human rights including LGBT rights.
Gay, lesbian, bisexual, and transgender people in Qatar face legal and social challenges that other heterosexuals do not face. Sexual activity between men and women is illegal in Qatar. Men who have sex with men face the death penalty although there are no known instances of executions for homosexual activity. People from the LGBT community face stigma among the population. Likewise, homes in which homosexual partners live do not qualify for the same legal protection available for heterosexual couples.
With several reports talking about a high level of discrimination and violations against LGBT people. Likewise, the prevailing popular culture in the country considers this to be immoral and completely contrary to customs and traditions. Therefore, the Qatari government does not recognize gay marriage or civil unions, nor does it allow people in Qatar to campaign for gay rights.
FIFA considers human rights to be at the core of its work under articles 3 and 4 of its statute and human rights policy. In accordance with FIFA's human rights policy, discrimination of any kind is "totally prohibited and punishable by temporary suspension or expulsion." FIFA is now calling on countries that apply to host the World Cup to adhere to the most basic human rights standards, including non-discrimination on the basis of sexual orientation.
Qatar's record in its dealings with gay rights has become a source of controversy and debate again, as FIFA criticized Qatar's choice to host the world championship after its project decision, which concerns banning gay men and lesbians from entering the country. This project also sparked international reactions as Richard de Moss, a member of the Dutch parliament, stated For the Freedom Party, the decision of the project is racist in itself, and the Dutch team must play its matches with a pink shirt instead of the orange shirt, which is the national color that distinguishes the country. This proposal came in protest against the status and rights of homosexuals in Qatar.
After becoming the world cups ' host Qatar accepted legally to open the doors to everyone including LGBT community and will allow alcohol, but that's only words on paper, according to a declaration of a high Qatari government responsible, it will not be that easy to get around drinks and people must respect the Qatari traditions and community which indirectly means that even if the LGBT community is allowed, there's a lot of regulations and restrictions, dress codes and behavior codes, in other words LGBT will be allowed in the event but forbade in the community. You can find more news on Human Rights Latest News