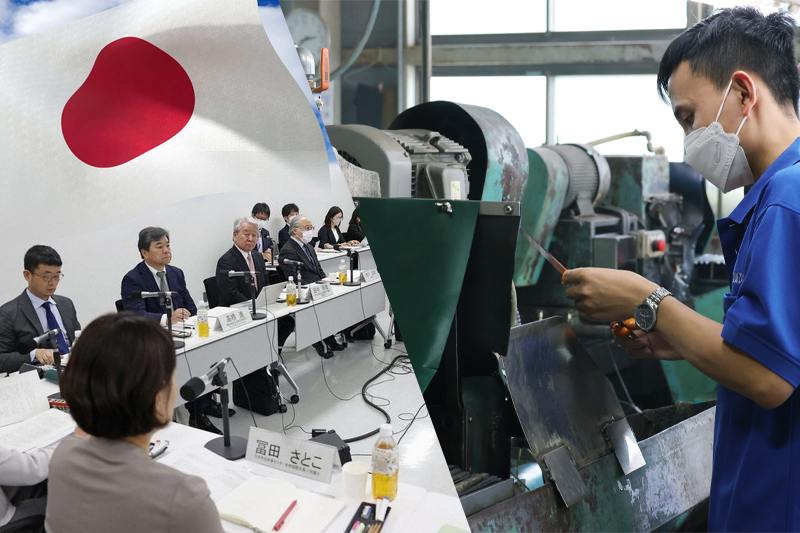 japan panel proposes to end foreign trainee program
A draught set of recommendations from a government panel in Japan calls for the replacement of the country's current foreign trainee program with a new one.
Japan Panel Proposes…..
On Monday, the panel released an interim report. According to the draught, the new system should make it simpler for foreign nationals to live and work in Japan for a moderately long period.
With the help of the current technical intern training program, foreigners, mostly from developing nations, will be able to develop their professional skills while working in Japan. Its goal is to enable Japan to contribute to global development.
However, detractors claim that the program is being used to find workers for difficult jobs in industries that Japanese people typically avoid. Wages and working conditions have frequently been reported as having problems.
In light of Japan's labor shortage, the draught states that the new system should place equal emphasis on recruiting workers as it does on training them.
Additionally, it states that regulations ought to be loosened to permit trainees to change employers. In theory, such transfers are no longer feasible.
Keep Reading
Under the current system, if a trainee satisfies certain requirements after completing three years of training, they may be eligible to apply for a visa for those with vocational skills in specific fields without taking a test. Up to five years may be spent in Japan with this visa.
To enable them to work in Japan for a medium- to long-term period, the draught calls for making it simpler to obtain the visa.
The panel is also recommending changes to organizations that supervise employees and serve as middlemen between trainees and employers.
There have been instances where these organizations received administrative sanctions for failing to adequately inspect companies that hire trainees.
The new system is anticipated to tighten the standards for overseeing organizations, such as their impartiality towards commercial interests.
The panel anticipates completing its report this fall.