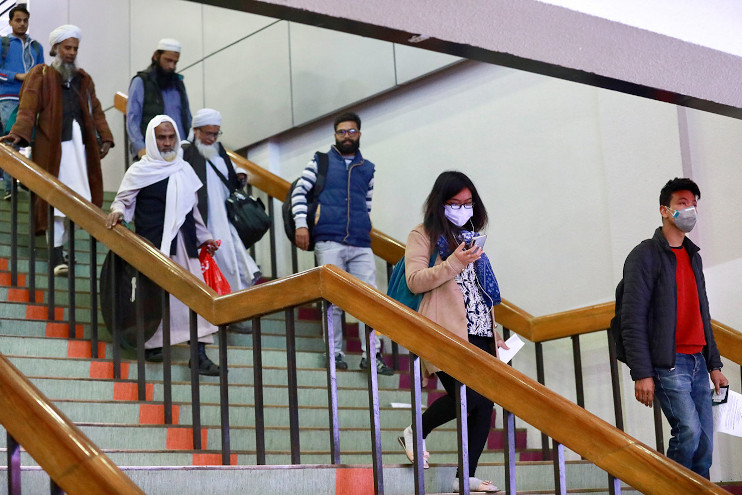 (C)TheJakartaPost
According to the Human Rights Watch, India has imposed an Internet restriction on certain states of the country, which is gross violation of civilian human rights. In an attempt to curb communal unrest that is starting to build amongst people, the government decided to curb Internet access in Manipur, Meghalaya and Uttar Pradesh.
India has imposed a curb since February 2020. The Human Rights Watch has also questioned similar instances in other countries too. These include Bangladesh, Ethiopia and Myanmar. In a recent incident, it was discovered that two village groups clashed with each other over land dispute in the midst of lockdown in Manipur. The government then asked for mobile internet services to be shut down for a period of three days between March 16-19 in order to stop flow of hateful and disturbing videos from being circulated.
The New York based human rights organization has called this as misuse of power and believes that such control leads to misinformation at a time when civilians need to know in totality what is going on in their country. Misinformation and lack of knowledge, clinical psychologists say can be a huge factor in creating pandemic driven anxiety, anger, fear and mental breakdown amongst communities.
According to reliable sources, almost 33 countries are known to have enforced 213 internet shutdowns in 2019. Apart from India, there is no seemingly justifiable explanation to do so. Most of India goes into disturbance due to misinformation that is fueled over ethnicity, race, or religion based commotion. India being a multicultural country, every transformation in the country could lead to a disaster. With internet access increasing civilian power of justice manifold, its power goes unchecked when it is misused.
This is one reason why India had the most internet shutdowns in the world. It is said to have ordered at least 385 ordered since 2012. While the Indian government cut off internet access a staggering 134 times in 2018, it did so 104 times in 2019. According to New Delhi based Internet Freedom Foundation, since the Covid-19 outbreak and subsequent spread to India, people have reported not being able to access websites that provide information about the pandemic due to highly restricted speeds that make accessing anything beyond text messages nearly impossible. Respective state governments have been asked to "make all tools including high speed internet available to doctors and patients to save lives."