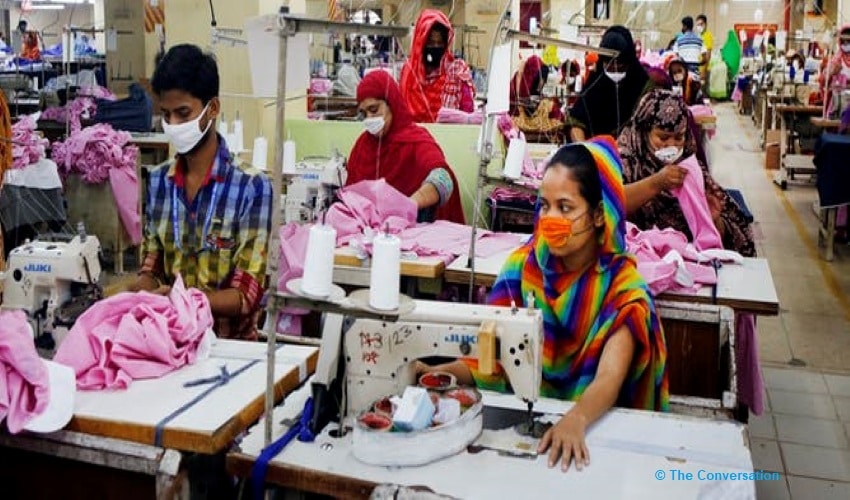 In Asia, millions of garment workers have lost their jobs since coronavirus lockdowns hit the global retail industry.
In Asia, millions of garment workers have lost their jobs since coronavirus lockdowns hit the global retail industry. Big brands like Primark, Zara, and H&M are failing to protect their garment workers' rights, says the Business and Human Rights Resource Center's (BHRCC) report.
The report says a "developing and widespread example of supplier's factories seeming to target unionized garment laborers for removal".
OUT NOW: High street fashion brands linked to 'union busting' during #COVID19 with thousands of garment workers sacked after asserting their rights.

New report looks at 9 cases affecting close to 5,000 workers and analyses company policies & responses 👉 https://t.co/8RL89FuiJ7 pic.twitter.com/TraCZaY3sf

— Business & Human Rights (@BHRRC) August 5, 2020
As per the report, around 5,000 job losses are linked to union groups at nine factories in Bangladesh, Myanmar, Cambodia, and India. Laborers state they have been unduly targeted because of union memberships.
Among the cases referenced in the report is a supplier in India making garments for H&M that terminated 1,200 workers in June due to lack of orders during coronavirus pandemic, while other factories of the supplier continued open.
The supplier's only one factory was shut which was with a union, that the workers and unions claimed were targeted for no purpose.
The report seeks in detail several disputes amid unionized workers and supervisors in various garment factories in Cambodia, Bangladesh, India, and Myanmar. As production diminished in factories due to the coronavirus crisis in Asia, factories started to make a huge number of laborers unnecessary over the area.
In Bangladesh, millions of garment workers were sent home in April without pay or were fired after the international garment brands canceled around £2.4bn of orders. However, activists have advised that redundancies were being utilized to target leaders and union members.
Factories owned by Windy Group in Bangladesh, which supplies Inditex – the Spanish proprietor of Zara – and H&M, fired more than 3,000 laborers. However, according to the laborer's claims their dismissal was connected to the union activism, in spite of the fact, H&M told the Guardian newspaper in a statement that prior firing an agreement was made between the two factories.
Article Credit: The Guardian/ New York Times