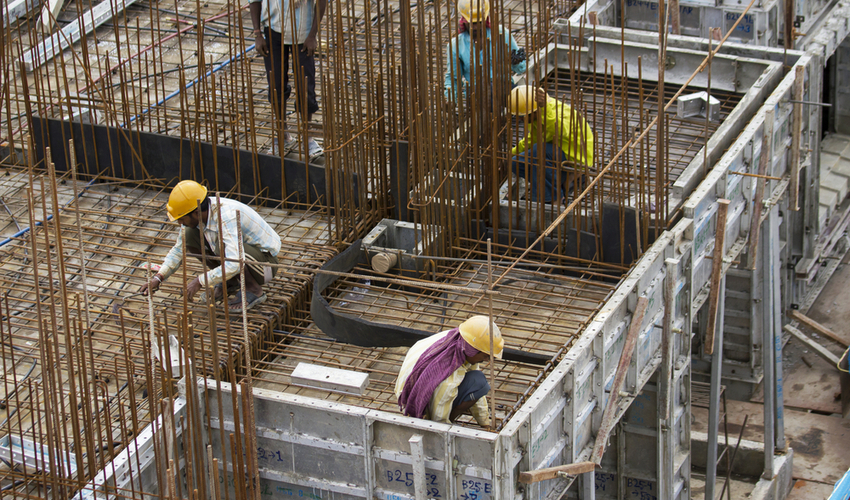 Modi government is working on providing affordable rental housing complexes to migrant workers
The Modi government is working on providing affordable rental housing complexes to migrant workers, labourers, daily-wage workers in the unorganized sectors in the urban sector. According to a report published in the Indian news platform, The Print, migrants and labourers along with students will be able to afford rental housing by paying monthly rent ranging between Rs 1000 and Rs 3000 per month. The rent range has been fixed by the Ministry of Housing and Urban Affairs, while it is still under discussion. India's migrant labourers and urban poor have been facing challenges in accessing affordable housing.
The initiative is in view of Pradhan Mantri Awas Yojana launched by the Modi government in June 2015 to provide affordable housing to the country's urban poor and migrant workers. On May 14, Finance Minister Nirmala Sitharaman announced that the government-funded housing in cities will be converted into Affordable Rental Housing Complexes (ARHC) under PPP (Public-Private Partnerships) model to provide houses to the poor and migrant workers who are facing difficulties in affording rent for their houses.
While the government has no systematic record of the total number of migrants and labourers, it has been reported that almost one crore migrant workers returned to their homes during the lockdown starting from March 25 through Shramik Special trains, buses and on foot as well.
Interestingly, the report states that the Modi government is aiming to employ the one lakh (approximately) unused housing units which were built under two schemes launched during UPA regime – Jawaharlal Nehru National Urban Renewal Mission (JNNURM) and the Rajiv Awas Yojana (RAY). These rental housing units will be provided to migrant workers as part of Modi government's Pradhan Mantri Awas Yojana. Significantly, the construction of the one lakh houses built under UPA-era programs JNNURM and RAY has been completed under the Modi government.
Weeks of mismanaged lockdown took a huge toll on human life in India, leading lakhs of migrant workers across the country in severe disarray. With no source of income or savings in sight, migrant workers and daily-wage labourers have been struggling to feed their families and pay for basic amenities such as rent, water, and electricity in several states. After suspension of trains and public transportation, lakhs of migrants were forced to walk on foot to reach to their homes and villages across several states. The pandemic crisis and its subsequent lockdown have demonstrated how indispensable migrant workers are for the economy, such that they have become the lifeline to the industrial development of the country. Under criticism for mishandling of the lakhs of migrant workers during the lockdown, the Modi government has been making efforts to provide relief to the hard-hit population of the crisis. From providing free ration to arranging Shramik trains and bus service for their safe return to their home towns, both Central and states governments are working hand-in-hand to assist the migrants and labourers during the difficult times