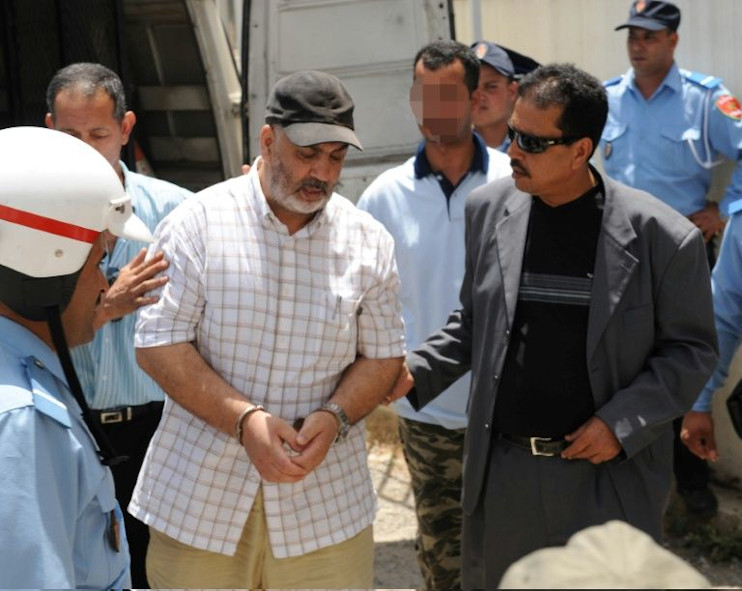 Human Rights Watch expressed its concern about the situation of Abdelkader Belliraj, who is serving a life sentence for a terrorism case in Morocco, "subjected to arbitrary solitary confinement for three years," and called for him to be treated "humanely".
"He appears to have been in arbitrary and incommunicado detention for more than three years," a statement said.
The statement quoted Belliraj's wife as saying, "He is held in his cell 23 hours a day and has been denied access to other prisoners during his daily life since 2016, and this is in contravention of the United Nations standards for the treatment of prisoners."
The statement indicated that in November the human rights organization sent an inquiry message on the matter to the Ministerial Commission for Human Rights without receiving any response.
Belliraj, 59, who also holds Belgian nationality, was arrested in 2008 in Morocco and charged with leading a radical Islamic cell and committing six murders in Belgium in the late 1980s and early 1990s, but during his trial he categorically denied these charges.
The Moroccan Prison Administration replied, through a clarifying statement, that Belliraj "lives in a room that has all the health conditions for lighting and ventilation, and that he takes advantage of the space on a daily basis for an hour", without specifying whether he was isolated in his cell or accompanied by other prisoners. .
The administration confirmed that he enjoyed all his rights inside the prison, accusing Human Rights Watch of "spreading false allegations" and of "promoting an incorrect image of the human rights situation in Morocco."
He was sentenced in 2009 to life imprisonment, and 34 other people in the same case, with sentences ranging from one year with effect to 30 years.
"Abdelkader Belliraj and all prisoners in Morocco should be treated humanely, and this includes daily meeting with other people," said Eric Goldstein, Acting Director of the Middle East and North Africa division at Human Rights Watch.
The organization's statement referred to what he described as "serious human rights violations" that marred his trial with the other defendants in the case.
That trial had drawn criticism and observations from human rights organizations, and widespread interest in the presence of five officials in moderate Islamic political parties among those convicted, before being released under a royal pardon in 2011.
Besides Belliraj, seven other convicts in the case are still behind bars, while the others have ended their terms or have been released under a royal pardon.