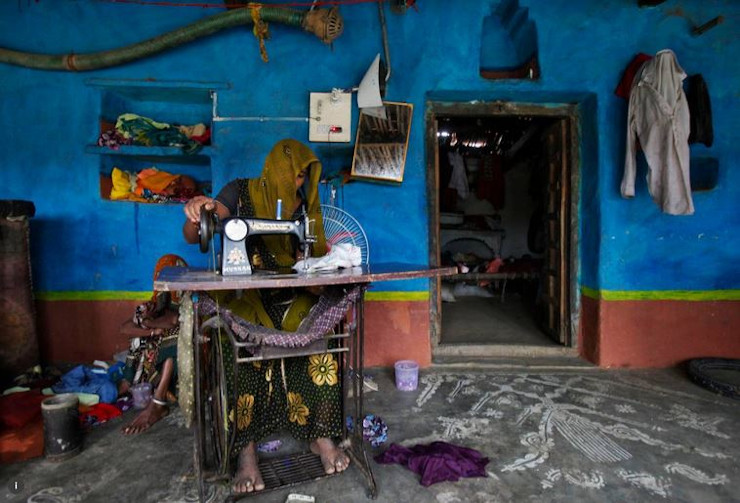 (C)Reuters/Adnan Abidi
In India, millions of home-based garment workers who contribute from their homes for factories, big international brands, and the Fashion Industry may miss out on the Center's coronavirus aid, as per the labor rights campaigner.
Factories and companies utilize home-based garment workers to stitch sleeves, saree falls, cutting pieces, stitching shoes, leather bags, embroidery work, and finishing touches on clothes. They work in minimum wages without social security or medical insurance.
However, as per the Worker's Rights group, the home-based workers will have to struggle to get any benefit from centers coronavirus aid due to lack of employment proof. The Indian government has taken steps to provide food and money to its poor citizens by announcing $23 million stimuli.
India battling the Covid-19 crisis has reported around 4,070 confirmed cases, 107 total numbers of deaths. The government has requested companies and factories not to lay off workers or cut their salaries.
Due to the 21 days lockdown, the closing of factories, shops, boutiques, have badly hit the home-based garment workers. Many women in small towns, who cannot go out and work in factories, stitch garments from home and support their families. They are now worried about their survival amid coronavirus lockdown, as per social workers.