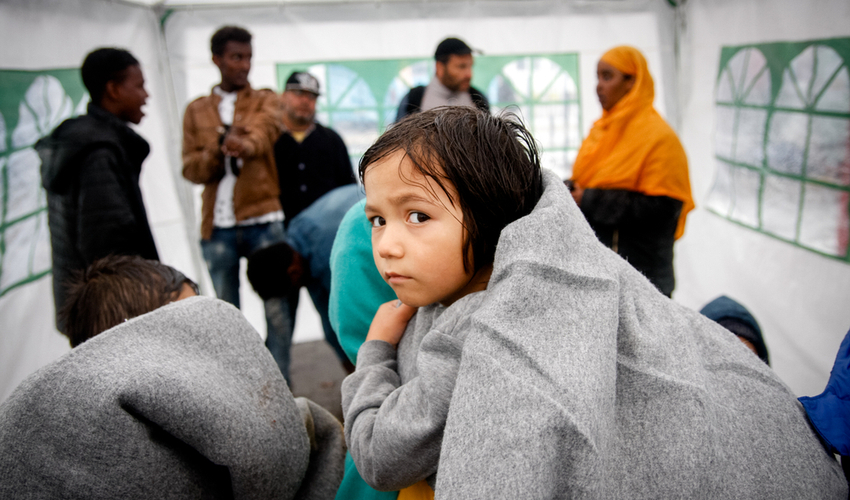 Countries have been taking a tougher approach in handling the migrant issue
From the year 2019 to now, there has been a significant increase in the migrant population. These migrants and asylum seekers have been knocking on the unattended closed doors where the certainty of their future remains in jeopardy. Some countries, like the US have also gone to the extent of narrowing the access of these people to the asylum facilities.
Countries have been taking a tougher approach in handling the migrant issue. Last four years have seen a rise in migration to Europe. People applying for asylum in Europe mostly come from Syria. Migrants from Afghanistan and Iraq follow respectively. This would have been better tackled in a normal circumstance but with coronavirus in the view, this has become a bigger cause of concern as well as neglect of human life.
Migrant workers have taken refuge somewhere or the other where there is no certainty of proper drinking water, sanitation and other basic medical needs. Asylums can only take in a fixed number of people depending upon the resources but what about millions who are left out? How will they survive these difficult times when people with a roof on their head and proper facilities are unable to. Who will look after them? How their displacement is impacting the coronavirus. Few years ago, Hungary for example had stopped the flow of migrants by closing its border with Croatia and similar measures have been resorted by other countries but what happens to these migrants? They give up on life waiting for something to happen.
In 2015, EU countries offered asylum to 292,540 refugees. In the same year, more than a million migrants applied for asylum – although applying for asylum can be a lengthy procedure so many of those given refugee status may have applied in previous years. Fast forward to four years the same issue pertains but with corona in the picture. Some countries have strong laws for it for example, In India a division bench of the Madras High Court observed that it is the responsibility of the state to provide every migrant worker with adequate food, drinking water, shelter and medical facilities. At least they have someone to hold responsible. In Venezuela, which is already fighting a political and economic battle, there was no such consideration for the migrants. For them, migrants seem to have responded to the situation of deep crisis by running away and the state did not have anything to do regarding it. With the world already lacking in supplies for the testing and treating of corona, what is the surety that migrants are going to be taken care of especially, when there is no law about it.