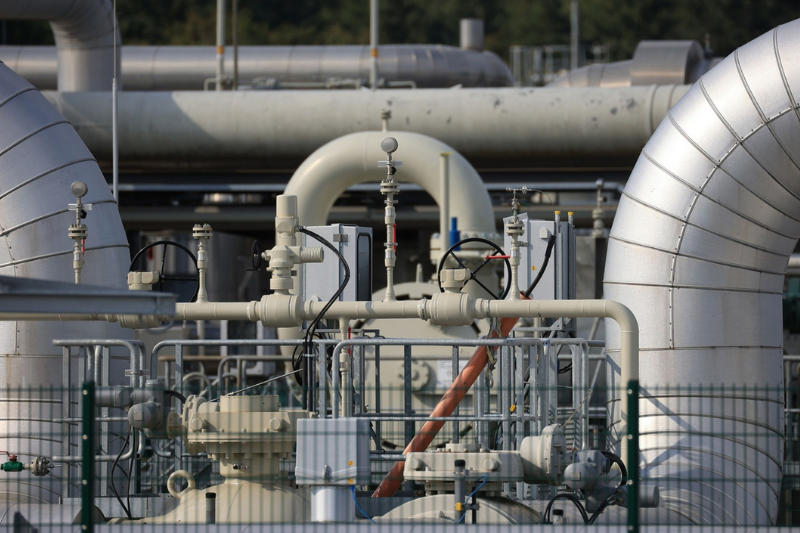 gas prices ease as woodside says strike talks 'constructive'
Europe's energy market stabilised a bit on Tuesday as Woodside said it was having "constructive" talks with its LNG workers who are threatening industrial action at the North West Shelf, a key export facility in Australia.
"We have come to substantive agreements on a number of items," CEO Meg O'Neill said during a results call. Unions had threatened a massive strike action as soon as September 2 at the key facility if no agreement concerning pay talks is finalised on Wednesday.
Benchmark futures dipped as much as 3.9%, following a two-month high figure seen on Monday. The global LNG market has closely been monitoring the ongoing discussions as walkouts – if implemented – risk impacting as much as 10% of global supplies.
Keep Reading
Gas Prices Still Below Last Year's Worrying Highs
The potential disruptions could come at a time when Asia and Europe are preparing for the winter heating season. Both regions eye a limited amount of LNG worldwide. Woodside's discussions have come amid workers at some Chevron facilities in Australia considering strikes.
The possibility of disrupting walkouts has lifted futures to around €40 in recent days. But the impact of any such event majorly depends on its duration. Prices are still below the worrying highs seen last year and Europe's gas inventories are at record levels, too.
Among key dates to watch, LNG workers at Woodside could unanimously go ahead with industrial action if new discussions fail to resolve disputes. Stoppages could begin at the North West Shelf on September 2, considering seven working days' notice is required before action.