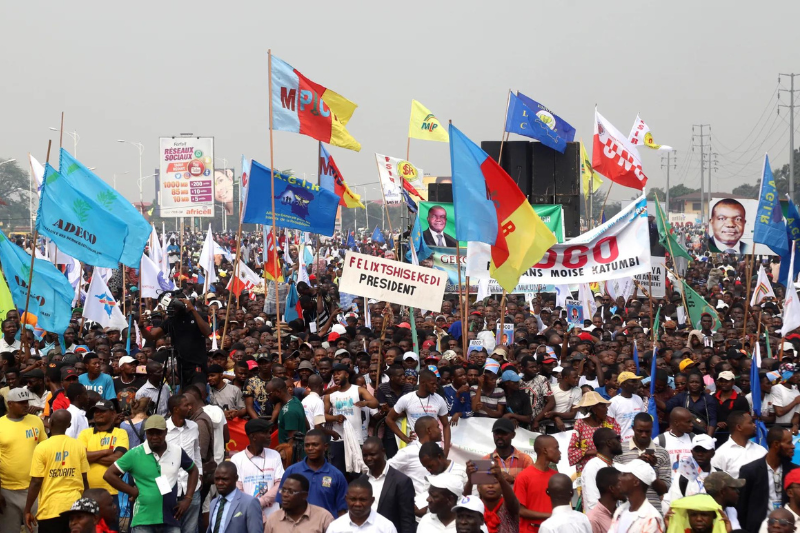 dr congo authorities target opposition ahead of elections
The authorities in the Democratic Republic of Congo, a country in Central Africa, have begun targeting leaders of opposition political parties ahead of the elections, according to a report by Human Rights Watch (HRW).
Human Rights Watch released a report titled, "DR Congo: Crackdown on Opposition Ahead of Elections" on Tuesday. Human Rights Watch said in the report that DR Congo authorities have targeted leaders of opposition political parties by arresting party officials since May 2023. 
The crackdown on opposition is reportedly taking place amid the political tension in the country. The formal presidential election campaign is set to start on November 19 in the Democratic Republic of Congo. General elections are scheduled to be held in the Democratic Republic of the Congo on 20 December.
However, the authorities have been arresting opposition leaders. The HRW has urged the authorities to put an end to arbitrary arrests and ensure fair trial rights of those arrested.
Keep Reading
Thomas Fessy, a senior Democratic Republic of Congo researcher at Human Rights Watch's Africa division, said in the report, "The government should urgently ensure that opposition candidates, their supporters, and all Congolese are freely able to express their views and hold peaceful demonstrations ahead of the election."
In May, the arrest of Salomon Idi Kalonda, an adviser to opposition presidential candidate Moise Katumbi, sparked protests in the country. Protesters burned the tyres to denounce the arrest of Salomon Idi Kalonda.
Salomon Idi Kalonda was arrested at N'djili International Airport (FIH) in Kinshasa, the capital of the Democratic Republic of the Congo, on May 20. He was transferred to the military prosecutor's office on June 10.
In June, the military intelligence officials accused Salomon Idi Kalonda of being "in constant contact" with M23 rebels. 
In May, police officers blocked Moise Katumbi from holding political rallies. The police also blocked opposition candidates Katumbi, Martin Fayulu, Delly Sesanga, Matata Ponyo, and their supporters from holding rallies.