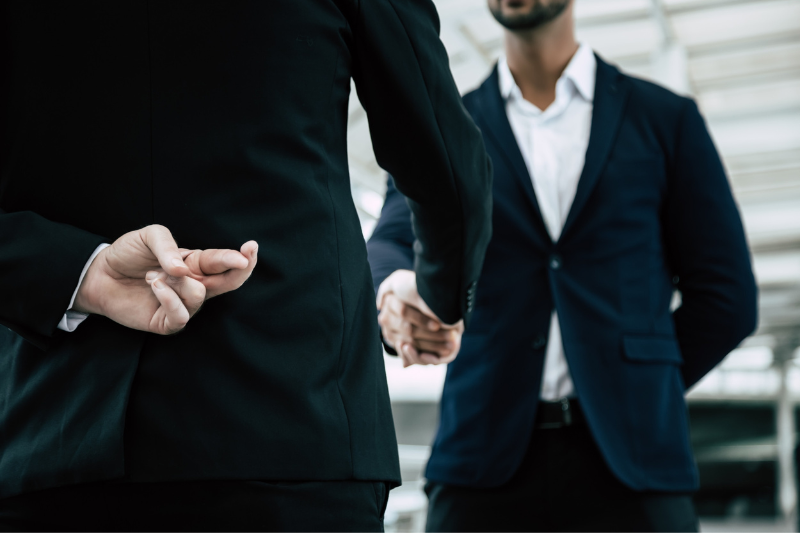 exploring the six most common lies told by job hopefuls
Recruiters have long been asking themselves the million-dollar question: Do job seekers lie to get themselves noticed or grab their dream role?
A number of candidates do lie on their resumes, it's a no-brainer! At times, the lie could concern workplace achievements or career milestones.
While some choose to be deliberately shady about the time they spent in their previous company to avoid revealing a career break, others embellish their CVs with half-truths.
Liar Liar, Pants On Fire!
At least 78% of job seekers lie about their background on resumes and during interviews, a 2020 survey by reference checking company Checkster noted.
While 60% of candidates lie about a skill, such as exaggerating their technical awareness, 50% lie about their duration at their previous workplace in order to avoid resume gaps.
41% admitted lying about holding a director-level position when they were actually not, while 39% said they lied about graduating from a well known university.
Another 39% pretended as graduates from traditional colleges when they had originally studied at online universities. 33% claimed to have faked career achievements.
Keep Reading
At the end of the day, it seems background checking is the only viable tool for employers to verify the authenticity of a candidate. But does the act of lying on your CV accompany risks?
Risks Of Lying Or Exaggerating On Your CV
Several hiring experts have long been raising concerns over job hopefuls resorting to lying on their CVs in order to get ahead in a competitive job market.
But the act is certainly a bad idea as it could lead to instant dismissal, reputational damage and in the worst-case scenario, an unprecedented criminal record.
Since your CV is the first impression that employers will have of you, it needs to highlight your positive aspects. But it also needs to represent your skills and experiences 'accurately'.
These days, recruiters can easily verify if everything stated on a CV is authentic thanks to the introduction of screening checks and advanced tools.
Despite the associated risks, a number of candidates still resort to embellishing their CVs with half-truths concerning their accomplishments, qualifications and current compensations.