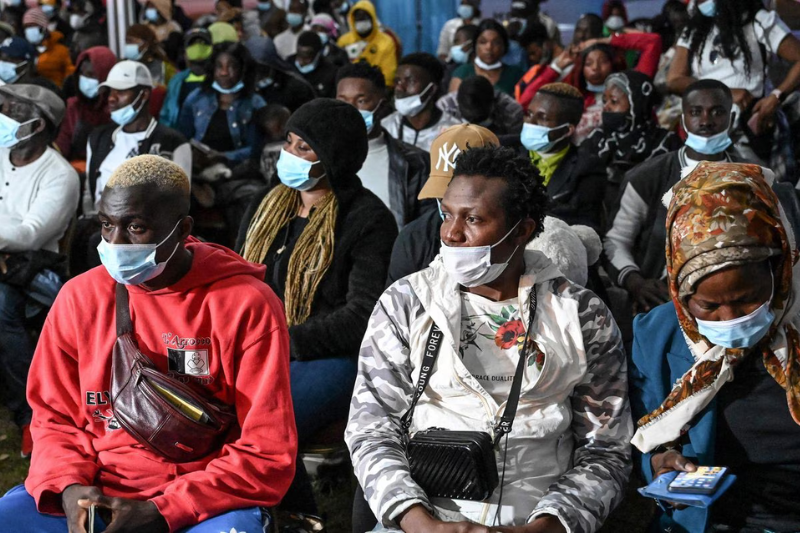 eu's funding to tunisia ignites controversy amid reports of abuses against african migrants
According to a recent Human Rights Watch study, numerous major violations against Black African migrants, refugees, and asylum seekers have been committed by the Tunisian police, military, and national guard, especially the coast guard. The reported abuses include torture, arbitrary arrests and detention, mass expulsions, risky acts at sea, forced evictions, theft of property, beatings and the disproportionate use of force. Despite these accusations, the European Union (EU) recently announced a strategic partnership with Tunisia and a funding package worth up to €1 billion, which sparked criticism for the lack of guarantees for the protection of immigrant rights and the potential support of organizations that violate human rights.
The EU-Tunisia Memorandum of Understanding
A Memorandum of Understanding (MoU) between the European Union (EU) and Tunisia was published on July 16; it created a new "strategic partnership" between the two organisations. A financing package totalling €1 billion was included in the MoU, of which €105 million was allotted for various measures, including border management, search and rescue operations, anti-smuggling initiatives, and return programmes. Mark Rutte, the prime minister of the Netherlands, specifically emphasised the need to "boost efforts to stop irregular migration." However, the MoU provided no explicit assurances that EU funds would not be used to support organisations that violated the human rights of migrants and asylum seekers in Tunisia, which is an urgent issue.
The previous and present financial assistance that the EU has provided to Tunisia to curb migration has come under investigation. Concerns are raised concerning the potential backing of security forces engaged in human rights breaches by EU financing designated for border management and anti-smuggling initiatives. The current MoU's lack of explicit human rights standards and protections has made these worries more pressing.
Furthermore, classifying Tunisia as a "safe third country" for transferring or returning citizens of other countries creates pertinent issues. Given the recorded mistreatment of migrants, refugees, and those seeking asylum in Tunisia, as well as the absence of a national asylum law, it would seem that Tunisia does not meet the requirements to be regarded as a safe third country.
Human Rights Concerns and Responsibility
Human Rights Watch is extremely concerned about Tunisian authorities' maltreatment and abuse of foreigners from Black Africa. The EU is perceived as contributing to the suffering of migrants, refugees, and asylum seekers in Tunisia by supporting security personnel involved in these violations during migration control. The EU should stop paying Tunisian security forces involved in migration control even if it has already provided significant funding to Tunisia for migration-related activities and set strict requirements for any future assistance. Until a thorough human rights impact assessment has been conducted, EU member states should hold off on supporting migration and border management activities under the recently signed MoU.
The Plight of Migrants in Tunisia
In addition to failing to provide victims of forced evictions and racist attacks with protection, justice, and support, Tunisian authorities have also thwarted efforts to resolve these problems. As a result, Tunisia cannot be regarded as a "safe third country" for the transfer of asylum seekers or as a location where third-country nationals who have been stopped or saved at sea can safely disembark. Interviews done by Human Rights Watch with refugees, asylum seekers, and migrants revealed incidents of mistreatment and abuse. Associating illegal African migrants with crime and a perceived threat to Tunisia's demographics, President Kais Saied ordered security forces to crack down on irregular migration, which led to many of these infractions.
Keep Reading
Human Rights Watch spoke with numerous people who described their terrifying encounters with police abuse in various Tunisian cities. Violence, forced evictions from flats, racial epithets, and theft of private property were all part of the incidents. The confessions bring to light a disturbing reality in which police officers singled out people based simply on the colour of their skin, aggravating racial discrimination.
The testimonials highlight a broad issue as people from Senegal, the Ivory Coast, Mali, Cameroon, and other nations have related stories of similar situations. A Senegalese guy named Sidy Mbaye recalled a violent confrontation with the police in Tunis when he was badly beaten, suffering injuries, and having his possessions seized. These first-person reports offer an unsettling window into the inappropriate use of force and racial profiling that have grown distressingly prevalent in Tunisia.
Human Rights Watch drew attention to the brutal crackdown on refugees, asylum seekers, and those left homeless who had assembled in front of the UNHCR and IOM offices in Tunis, in addition to the reported police violations. Tear gas and physical force were used by the police in their response to the protest, which showed a disproportionate use of violence against those who were most at risk, such as families and young children. The allegations of excessive force employed by the police during the camp's dismantling are further supported by witness accounts and video evidence gathered by journalists and activists.
The report also emphasises the plight of migrants making sea voyages to Europe. During or after maritime interceptions and rescues near Sfax, many people claimed to have encountered "pullbacks" and other forms of mistreatment by Tunisian authorities. These events include the seizure of private property, physical abuse, and even the abandonment of stranded people at sea, placing them at grave risk and depriving them of their ability to apply for asylum.
Recommendations
In response to these alarming disclosures, several vital suggestions have been made. The European Parliament should promote restrictions on individual EU member states' arbitrary use of the "safe third country" concept and create precise standards for its application. Furthermore, unless credible human rights benchmarks are created, the EU and its member states must stop providing financing and support to Tunisian security forces for border and migration control. To stop additional racial discrimination and human rights violations, the Tunisian government must conduct exhaustive investigations into any known wrongdoing, enforce accountability, and implement changes within the police, national guard, and military.
To protect the rights and welfare of migrants, refugees, and asylum seekers in Tunisia and to make sure that EU money and partnerships are not unintentionally supporting organizations that violate human rights, it is crucial to address these challenges. In Tunisia's approach to migration and asylum, it is critical to prioritize the defense of human rights and promote a culture of respect and inclusion.
Human rights abuses against African migrants have been reported, raising severe concerns as Tunisia becomes a significant departure point for migrants trying to reach Europe. Due to the lack of measures to prevent violations of migrant and asylum seeker rights, the new strategic partnership and significant financial package from the European Union for Tunisia have drawn criticism. Until definite human rights standards are established, funding for Tunisian security personnel participating in migration control should be suspended, among other organizations have asked. The EU and its member states must prioritize protecting human rights, and care must be taken to prevent financial assistance from unintentionally continuing or facilitating new violations against vulnerable migrants and refugees.