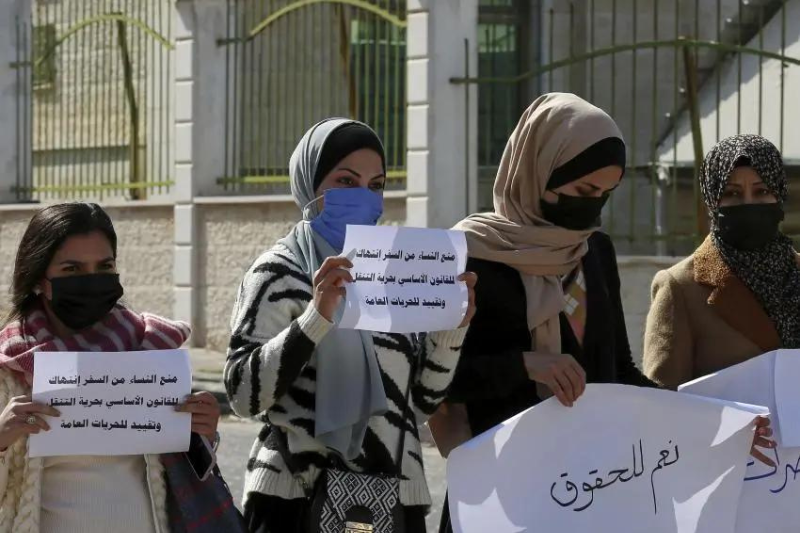 gender inequality control over women's mobility in mena nations
Researchers say that many countries in the Middle East and North Africa force "state-sanctioned domestic abuse" on women by making it hard for them to move around freely.
Human Rights Watch found in a new, damning report that many countries in this region still don't let women travel in their own country, get a passport, or go abroad without the permission of a male guardian, usually their husband, father, or brother.
Researchers found that women in Saudi Arabia, Qatar, Jordan, and Kuwait can be arrested, detained, or sent home if their male guardians say they are "absent" from their homes. In Saudi Arabia and Yemen, women can't get out of jail without permission from a male guardian.
Rothna Begum, a senior women's rights researcher at Human Rights Watch, told The Independent that the rules are like "state-sanctioned domestic abuse" because they force women back into their homes and away from public life. She also said that some countries have laws that make it easier for men to control the lives of women and allow domestic abuse, such as coercive control. Some men will help women, but these rules make relationships more complicated, making women more likely to be abused at home. These rules make it easier for men to hurt women. Ms. Begum warned that women in this area face "varying restrictions on their right to freedom of movement," from leaving the house to leaving the country.
She said that women in the area are fighting against rules that the government says are for their protection taking away their rights.
Researchers found that both old and new rules require women to get permission from their male guardians. In some places, like Saudi Arabia, the problem is getting worse.
Keep Reading
In March 2022, the kingdom passed its first written Personal Status Law. This made official the long-standing rule that women must follow their husbands' orders "reasonably" or give up financial help from their spouses if they don't have a good reason for not living in the marital home.
Authorities across the Middle East and North Africa should do away with guardianship laws that require men to accompany their female citizens.
The report found that 15 countries in this area still have personal status or family laws that say women must "obey" their husbands, live with them, or ask for their permission to leave the marital home, travel, or work. The court can tell a woman to move back in with her husband or take away her right to spousal support.
Researchers looked at information from lawyers, activists, and women in 20 countries in the Middle East and North Africa. They also looked at dozens of laws, rules, and policies.
The report found that in some countries in the region, women do not have the same rights as men to travel abroad with their children.
But Human Rights Watch said that the rules that give men control over women's lives in this part of the world are not unique to this area. They said the practices are "influenced by a wider history of laws and traditions around the world, including European legal traditions, that gave or still give men control over women's lives."
The report found that unmarried women without a male guardian's permission are discriminated against when renting apartments or staying in hotels in some countries.