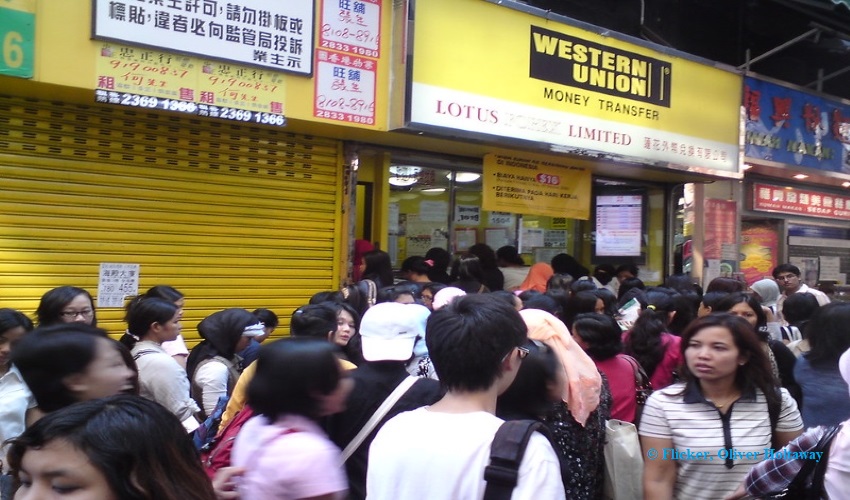 The World Bank has also reportedly stated that remittances to developing countries are expected to fall by approximately 20% this year in the aftermath of the pandemic crisis.
Coronavirus pandemic has triggered an unprecedented socio-economic impact around the globe and hundreds-of-thousands of migrant workers are at the receiving end of the crisis. From Asia to Africa, migrants working overseas, particularly in developing countries, are facing job losses, salary cuts, lack of basic healthcare facilities, and even forced repatriation to their home countries as global economy deals with a major downturn in the wake of Coronavirus pandemic.
Significantly, the economic crisis looming upon the migrant workers has gravely affected their remittances back to their home country. As a result, thousands of families from India to Africa are suffering from a lack of funds for basic necessities like food, healthcare, and education. Notedly, remittances don't just help in paying bills, it also provides an inevitable contribution to economies in a number of heavily-dependent countries such as Nepal. International remittances are undervalued contributors to the world economy, especially for developing world governments.
According to reports, millions of migrant workers across several countries sent a whopping $554 billion back to their home countries in 2019, which is significantly higher than a foreign direct investment in developing countries. The World Bank has also reportedly stated that remittances to developing countries are expected to fall by approximately 20% this year in the aftermath of the pandemic crisis. Developing countries such as the Philippines, Bangladesh, India among others are seeing a fall in remittances over the past three months, leading to added pressure on post-pandemic economic recovery.
Global #remittances are projected to fall by about 20% due to the impact of the #COVID19 #pandemic, marking the sharpest decline in recent history.

👉🏼DOWNLOAD NEW REPORT: https://t.co/e40jdQIMy6 #coronavirus pic.twitter.com/wcUV7liwqN

— World Bank (@WorldBank) April 22, 2020
For Filipino migrant workers, for instance, the cruise industry is one of the worst-affected sectors due to COVID-19. Due to cancelling of cruises, many Filipino migrants employed in the ships have lost their contracts. In another instance, scores of Bangladeshi migrant workers in the Middle East are facing job losses amid worsening living conditions which is making them highly vulnerable to the COVID-19 disease. Due to a lack of employment opportunities, Bangladeshi migrants are not able to send money to their homes, resulting in a paramount loss in income for millions of households in their home country.
While they make just 4% of the world's population, migrant workers contribute more than 10% to global GDP. Therefore, it is important for world governments and international institutions to ensure that migrant workers are provided access to their rights and safety nets such they can add to the global economy and strengthen remittance flows.
In a bid to support the migrant workers, the World Bank has also urged both home and host countries of the migrants to formulate an effective social protection system. It will also help the foreign workers if the remittance-receiving countries make the process of acquiring this income easier by reducing unnecessary requirements and barriers. Digitizing remittance flow will also encourage digitized wage payments, which will not only reduce the need for in-person transactions but will also help in containing the spreading of the virus.